All News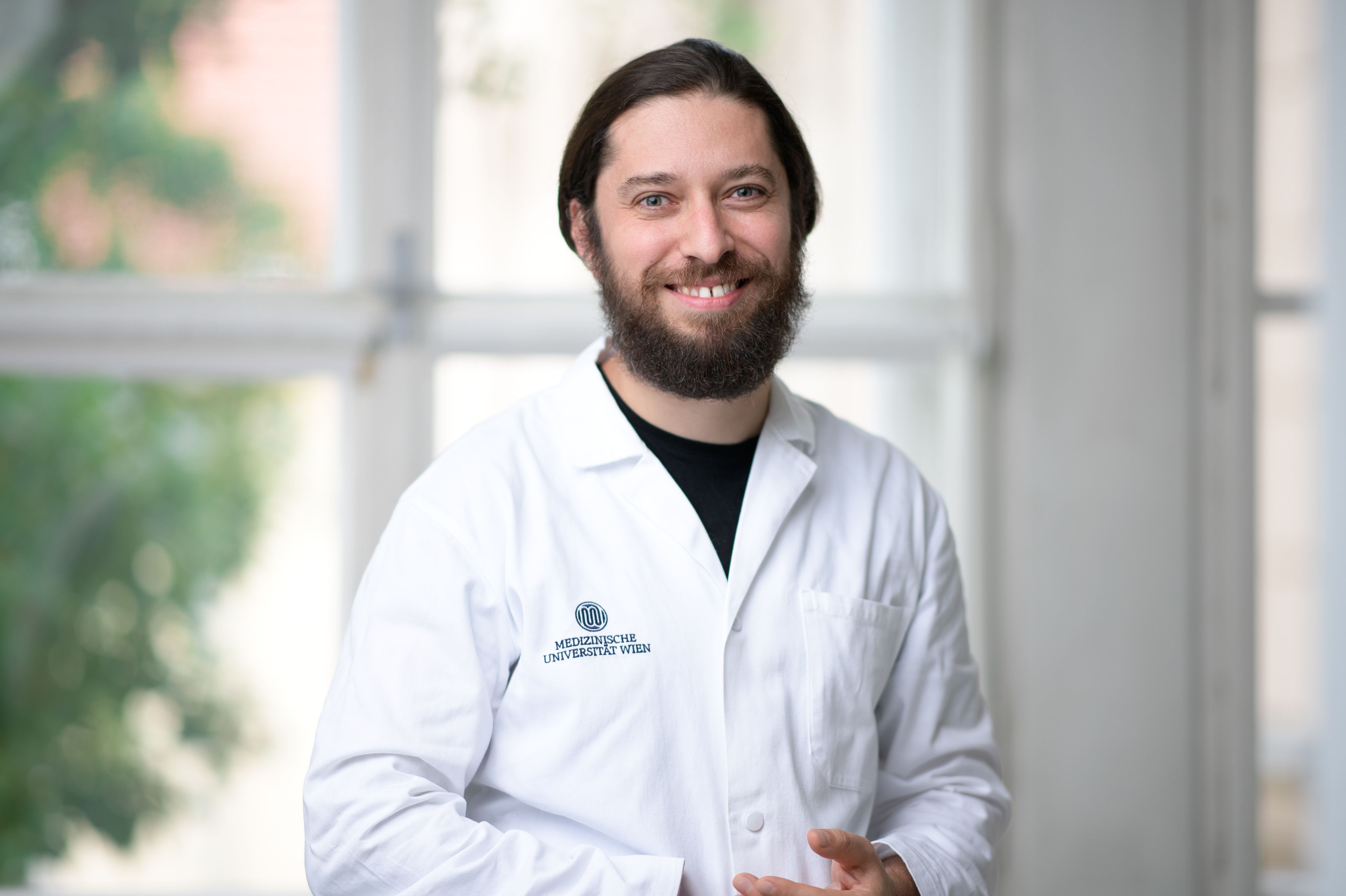 (Vienna, 01 April 2020) Igor Adameyko, developmental biologist at MedUni Vienna's Center for Brain Research, took over a professorial chair in neuroimmunology at MedUni Vienna on 01 April 2020.
Igor Adameyko studied biochemistry at the Nizhny Novgorod State University. His PhD studies then took him to Dartmouth Medical School. After completing his studies (2006), he worked as a postdoctoral researcher in the research group led by Patrik Ernfors at the Swedish Karolinska Institutet (Division of Molecular Neurobiology at the Department of Medical Biochemistry and Biophysics) and as an assistant professor from 2012. Since 2015, in his capacity of Group Leader at MedUni Vienna's Center for Brain Research, he has been conducting stem cell research at the Division of Molecular Neurosciences (Head: Tibor Harkany), with the support of an ERC Consolidator Grant.

In 2019, he obtained a generous Synergy Grant from the European Research Council. The joint international "KILL-OR-DIFFERENTIATE " project (total funding €9.33 million), coordinated by the MedUni Vienna researcher, is studying the communication between cells in the body. Its aim is to discover new approaches in the fight against cancer.

Research program of Igor Adameyko is currently focused around a problem of how cells compute their states during development of neural crest and craniofacial structures. Cells process the external stimuli according to their internal state, abiding by rules that remain poorly understood.

Cell fate decisions are the key for constructing a multicellular organism. Errors, bias, or aberrant delays in making such decisions can lead to congenital abnormalities or, in extreme cases, to tumorigenesis. At the moment, Igor leads an interdisciplinary study to uncover the detailed molecular logic driving cell fate decisions in a context of multipotent neural crest lineage and neural crest-derived cancers.
To achieve this, Igor Adameyko and his team combine large-scale single-cell transcriptional measurements with color-multiplexed lineage tracing and diverse in vivo functional experiments using mouse, zebrafish and chick model systems. Igor is extensively applying his expertise in developmental biology as well as complex statistical analysis of transcriptional trajectories and gene correlations to predict the regulatory and signaling machinery critical to progression of cells along the developmental trajectory and cell fate determination at bifurcation points. Using these methods, Igor aims to predict and validate fate decisions in the entire neural crest lineage in mouse and human embryos, and to uncover the critical events leading from neural crest to wide spread pathologies with a special focus on cancer.


---