All News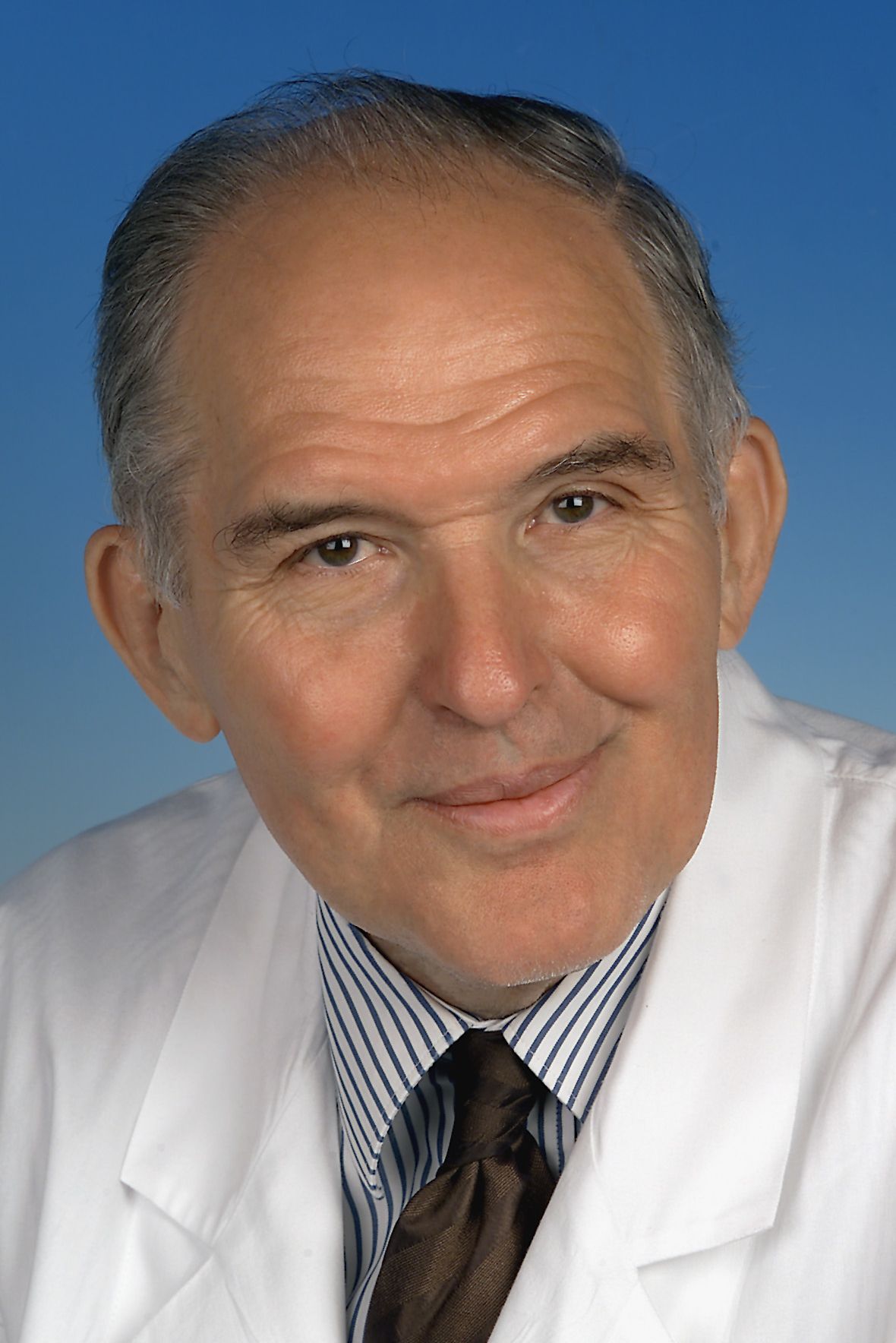 Doctor - Scientist - Mentor - Teacher
Klaus Lechner combined all these roles like no other – and all with equal energy and depth – but always giving his patients precedence, when necessary. He offered his knowledge and support to colleagues, staff and many others, who were not his direct staff. Many had to wait for his attention, but they were only ever deferred and never ignored.

Klaus Lechner was born in Bludenz in Vorarlberg on 10 January 1934. In 1960, he graduated to become a doctor med. sub auspiciis praesidentis and joined the Medical Faculty of the University of Vienna as a junior doctor, first of all as an assistant in the Pharmacology Department, then as a dermatologist, finally starting his training in internal medicine in 1962. In 1992, he became a Professor of Internal Medicine and Head of the Division of Hematology and Hemastaseology, also becoming Director of the Department of Medicine I in 1999 and continuing in both these roles until he retired on 1 October 2002.

Here we name but a few of the most outstanding of his countless functions and activities in national and international medical societies: 1988 – 1992 Chairman of the German, Austrian and Swiss Society for Thrombosis and Haemostasis Research (GTH), 1991 – 1997 President of the Austrian Society for Haematology and Oncology (OeGHO), member of the German Academy of Sciences (German Academy of Natural Scientists Leopoldina), corresponding member of the Austrian Academy of Sciences, honorary member of the GTH, OeGHO, of the Austrian Society for Internal Medicine, the Austrian Haemophilia Society, the Vienna Medical Association and the Czech, Slovak and Hungarian Haematology Societies, member of the Governing Body of the Medical Faculty of the University of Vienna ("I'm just going to govern the faculty").

His scientific body of work comprises more than 530 original publications, many book contributions and a laboratory diagnostics coagulation book. But what was he like as a doctor, scientist and person?

As a doctor: The patient always comes first! When Dr. Lechner the doctor was needed, everything else had to wait. He taught us to go along, talk, examine, look at everything, study the medical history, not take anything at face value but always reassess everything from scratch, so we could have fresh ideas about unclear diagnoses or think of different or novel treatments.

As a scientist: Literature searches – he even "fed" his employees with this. Systematic planning of clinical trials. For example, he was the first to use the Kaplan-Meier curves for the development of thrombosis and then later the development of FVIII inhibitors in haemophilia. Everything had to be correct and everything had to be checked! Each individual case was considered and could only be included in an evaluation when everything had been clarified or was as clear as it ever would be. He was literally bursting with ideas. He could have planned a new study every day.

As an organiser: He planned the work sequences in his department down to the smallest detail. We are still using his basic model for patient management on the wards and in outpatient clinics. He introduced systematic procedures well before they were established internationally. He was the first to organise computerised anticoagulant treatment (even in the 1970s), with automated letters on expiry of the scheduled anticoagulation period. He organised many conferences, including the only congress of the International Society of Thrombosis and Haemostasis (ISTH) held in Vienna in 1973, when he was Vice-President (President: Prof. Dr. Erwin Deutsch). He also organised GTH and OeGHO congresses.

As a mentor: His motto was to encourage and demand, but encouragement was always paramount. He wanted to see his employees step into the limelight. He had a plan for every one of them, ideally suited to their particular strengths: be it haemophilia or thrombosis, leukaemia or lymphoma research. And so it went on: first a small project, then an abstract and a conference, a lecture here and there, linking up with international networks. Paper, paper, paper. Working together in the evening, at the weekend in his flat with coffee and cake provided by his wife or his house in Rosenburg am Kamp, with every need catered for and sometimes even an overnight stay. Encourage, encourage, encourage. Even after he had retired, he supported his department and the young scientific staff. He still produced many reviews after 2002 with detailed reworks of cases known from global literature relating to many different diseases. If he was not satisfied with a submission, he would re-dictate the abstracts and restructure the presentations and it was always better than before. And he was always thrilled when people did well.

As a teacher: He was always particularly passionate about teaching junior doctors and students. His case-based lectures, which linked to haematology and general internal medicine, were very popular. He even continued to supervise several diploma students after his retirement. Particularly worthy of mention are his involvement in redesigning the curriculum of the Medical University of Vienna and preparing the specialist examination for the ÖGIM (Kremser course).

As a family man: Klaus Lechner and his wife Evi made a wonderful team. His wife was exceptionally supportive of him and she was always happy to accompany him to conferences, where she was then left to her own devices. They always spoke very proudly of their two children, Ursula and Georg. Other children were also very important to them both. For example, for a few years, Evi und Klaus Lechner organised Christmas activities, at which ALL the children of the employees in his department (administrative staff, nursing staff and doctors) received presents. He was even prouder of his three grandsons. Over recent years we were regularly shown their latest photographs and informed about their successes in maths competitions or on the football pitch.

Our sincere condolences go to his family, especially to his daughter Ursula, who was a great comfort to him right to the end.

The staff at the Division of Hematology and Hemastaseology have lost their role model and father figure of many decades, the hospital has lost a prudent manager and the university has lost one of its most renowned scientists and teachers. We will always remember Klaus Lechner.

Ingrid Pabinger and Ulrich Jäger on behalf of the Division of Hematology and Hemastaseology
Herbert Watzke on behalf of the Department of Medicine I


---