All News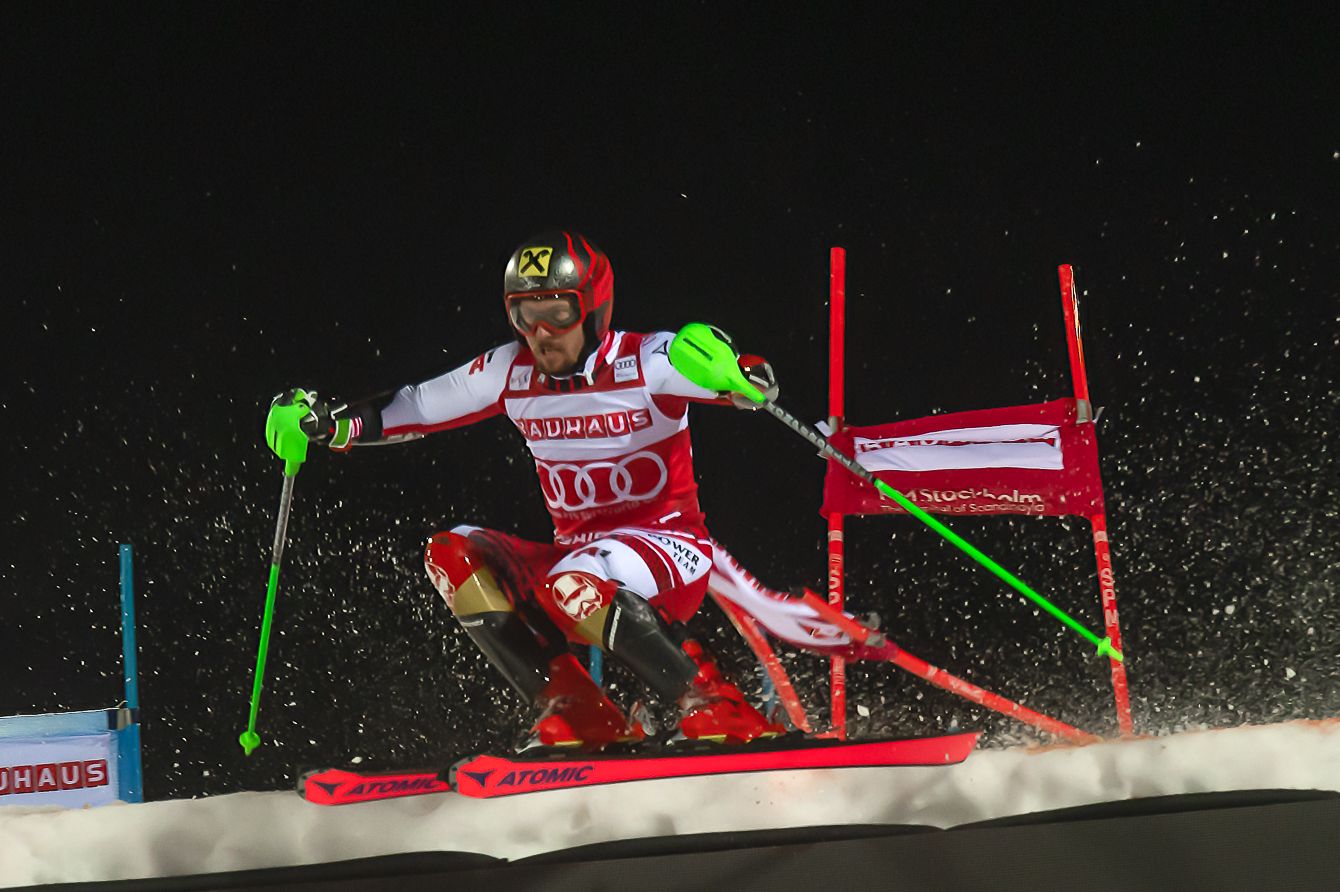 (Vienna, 28 January 2020) Eleven world championships, three Olympic medals and eight overall World Cup victories in unbroken succession make Marcel Hirscher the most successful Austrian skier of all time. Over the last few years he has been virtually unbeatable in his special disciplines of slalom and giant slalom. On top of that, the 30-year-old from Salzburg has been voted "Austrian Sportsman of the Year" on a total of six occasions. Hirscher ended his impressive career on 4 September 2019. He is now donating his autographed Olympic racing suit, in which he won Gold in the slalom of the Alpine combination in PyeongChang on 13 February 2018, as well as an autograph card, to the auction in support of MedUni Vienna's projects. To the » auction
In this way, Hirscher and other ÖSV skiing, snowboarding and ski-jump stars and the Dorotheum are supporting MedUni Vienna in the construction of a new research centre for precision medicine, so that currently incurable diseases can be cured in the future. In the fourth and last week of the auction, from 28 January to 4 February 2020, the Dorotheum is auctioning valuable racing equipment from ÖSV ski athletes online.

Marcel Hirscher Olympic racing suit, PyeongChang 2018
Stefan Kraft Jumpsuit from 2018/19 season
Andreas Prommegger World Champion racing number and goggles
Franz-Josef Rehrl Racing suit from 2018/19 season
Michael Hayböck Jumpsuit from 2018/19 season
Benjamin Karl Olympic snowboarding jacket, worn in PyeongChang 2018

The items will be available for viewing in the foyer of the Dorotheum in Vienna's first district during the week of the auction. Anyone can take part in the online auction by registering at: www.dorotheum.com/onlineauctions. The reserve price for each auction item is €50.
The proceeds from the auction are going directly towards construction of MedUni Vienna's Center for Precision Medicine (www.zpm.at), which is being funded by private donations. The Dorotheum is generously waiving its commission and other auction fees during the auction weeks and will handle all aspects of the online auction. MedUni Vienna has set up a donations account for those who do not wish to take part in the auction but still want to donate:
IBAN: AT46 2011 1404 1007 0714.

Precision medicine – medicine of the future
Precision medicine is based on modern diagnostic techniques, such as genome sequencing and molecular imaging. It will allow patients to be treated in an even more targeted and individual way in the future and will help to identify the cause of the disease at a molecular level.



---