All News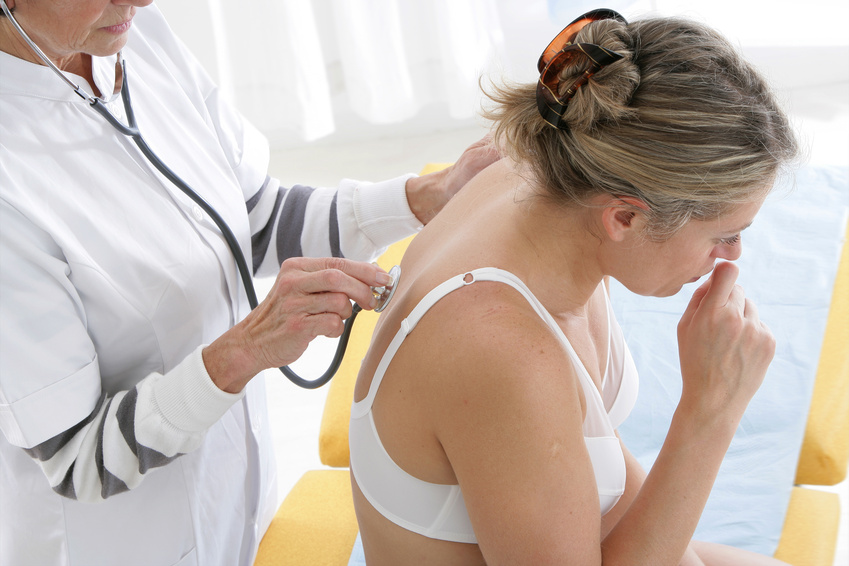 (Vienna, 13 January 2020) When people talk about a potential imminent shortage of doctors, they are particularly referring to the area of general medicine. There is already an urgent search for GPs (General Practitioners), not because there are too few doctors in Austria overall but because there is a problem in the way they are allocated. Most young doctors choose a career path other than that of a general practitioner. In order to counteract this trend, MedUni Vienna has been offering its KPJ-Exzellenzprogramm Allgemeinmedizin [General Medicine Clinical Internship Year Excellence Programme] as part of its clinical internship year since the 2018/2019 Winter semester – and this has been received with growing interest by students. Registration to take part in the next round is still open until 31 January 2020.
"At the Medical University of Vienna, we are taking our responsibility for the healthcare of Austrians seriously and, in particular, we want to ensure the best possible provision of GPs by making this specialism more attractive during the course of medical studies," says Andreas Sönnichsen, Head of MedUni Vienna's Division of General and Family Medicine at the Center for Public Health. "I am always saying to my students: I need the best among you for general medicine."

Gaining practical experience in Vienna – and in Lower Austria in future
MedUni Vienna students already have the option to spend between two and four months of their clinical internship year in a GP practice on the basis of a training plan. In order to make this path more attractive, the General Medicine Excellence Programme was brought into being. This is one of the most important measures – it allows MedUni Vienna students to gain insights into the wide-ranging and exciting field of general medicine during their clinical internship and to assist in an accredited, general medicine teaching surgery for a period of eight or 16 weeks. "It is a unique opportunity to gain practical experience of general practice during their medical studies."

Additionally, the programme offers the opportunity to observe in other Viennese healthcare institutions – such as the Emergency Medical Service or Vienna Psychosocial Services – and become acquainted with the full range of healthcare provision in the Austrian capital. This is accompanied by advanced training courses, networking events and supervision by experienced mentors.

Hitherto, this offering – for which students receive a commensurate expense allowance, just as for a clinical internship in a hospital – has only been available in Vienna with the collaboration of the City of Vienna and the Vienna Regional Health Insurance Fund but, as from the 2020/2021 Winter semester, it will also be available in Lower Austria. "This will mean that those students who commute to Vienna from Lower Austria to study will be able to spend this part of their clinical internship year nearer to home," explains Kathryn Hoffmann from MedUni Vienna's Division of General and Family Medicine. The GPs involved in the scheme also act as mentors, for which they receive appropriate training at MedUni Vienna.

Interest is growing in Vienna: launched with 12 students in the first year, there are currently 17 and it expected that the coming semester will see around 30 students wanting to devote themselves to general medicine. Says Sönnichsen: "Every year, 660 students start the course in human medicine at MedUni Vienna and our goal is to encourage 10% of them to take up a career as a GP. That would already be a huge step towards increasing the number of new doctors going into general practice."


All the details of the Clinical Internship Excellence Programme can be found in the attached folder and on the website: bit.ly/381V45U.
In addition to the Excellence Programme, MedUni Vienna has also anchored a new elective in General Medicine into the syllabus. International studies clearly show that the earlier students are introduced to this sector, the more likely they are to choose it as their future career. Other measures are to follow.
General Medicine master plan
With support from university General Medicine and from young doctors, the Austrian Society for General and Family Medicine (ÖGAM) has drawn up a list of measures to make the profession more attractive. General medical training is to be intensified, by giving students practical experience earlier on in their studies, amongst other things. This master plan also provides support in setting up practices, flexible models for registration with health insurers and for relieving doctors of the burden of administrative tasks.
---