All News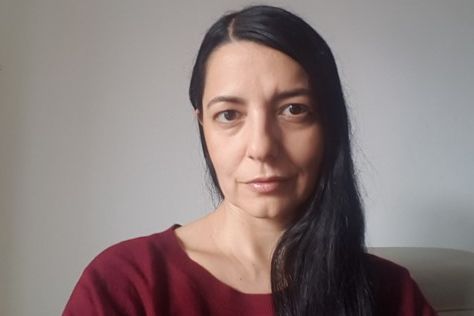 (Vienna, 17 June 2020) Irena Pashkunova-Martic, Senior Researcher at MedUni Vienna's Department of Biomedical Imaging and Image-guided Therapy, has been awarded the Hertha Firnberg Scholarship by the Austrian Science Fund (FWF). She has been awarded funding for her project entitled "Manganese based macromolecular imaging probes for diagnosis and therapy of solid tumors (MAP-THERA)" to validate and characterise new theranostics.
Theranostics is a modern field of medicine that combines therapeutic and diagnostic techniques. Therapeutic strategies such as chemotherapy, hyperthermia or radiotherapy are used in combination with diagnostic techniques such as MRI. Unlike conventional contrast media (CM), which provide non-specific opacification of tissues and organs, a theranostic agent offers targeted diagnostic visualisation and treatment. With their high level of tumour selectivity, theranostics might revolutionise the course of malignant diseases. As part of this research project, novel paramagnetic compounds will be developed for targeted drug administration and visualisation of malignant diseases using Magnetic Resonance Imaging (MRI). Paramagnetic complexes of salinomycin (SAL) and doxorubicin (DOX) will be manufactured and characterised for use in targeted magnetic resonance imaging of tumours. Their potential properties as chelating agents, which simultaneously possess high intrinsic antitumor activity against uncoordinated ligands or free cytostatic agents, will be evaluated. The main aim of the project is to validate and fully characterise new active theranostics.
The project will investigate innovative chemical properties of antitumor antibiotics as well as modified biopolymers, in order to develop new theranostics. These new manganese-based biomarkers with intrinsic antitumor activity constitute an innovative and highly efficient "all-in-one theranostic" for future (pre-)clinical applications in early diagnosis and optimisation of the cancer treatment process.

About the Hertha Firnberg Scholarship
The FWF (Austrian Science Fund) offers three programmes (Hertha Firnberg, Elise Richter and Elise Richter PEEK) to give highly qualified female graduates from all disciplines the opportunity to obtain 72 months of funding. The aim is to improve career opportunities for women in Austrian research institutions. The Hertha Firnberg postdoctoral programme is designed to fund women starting out on their scientific careers. Grants are awarded by the FWF Board of Trustees on the basis of an international assessment.

About Irena Pashkunova-Martic
Irena Pashkunova-Martic is a senior researcher at MedUni Vienna's Department of Biomedical Imaging and Image-guided Therapy. She studied biotechnology at the University of Vienna and the University of Chemical Technology in Sofia (Bulgaria) and graduated in chemistry (PhD) at the University of Vienna. Her main research interests are the development of tissue-specific contrast media for Magnetic Resonance Imaging (MRI), drug targeting, innovative transporters for cancer drugs and medical, analytical and bioanalytical chemistry.




---