All News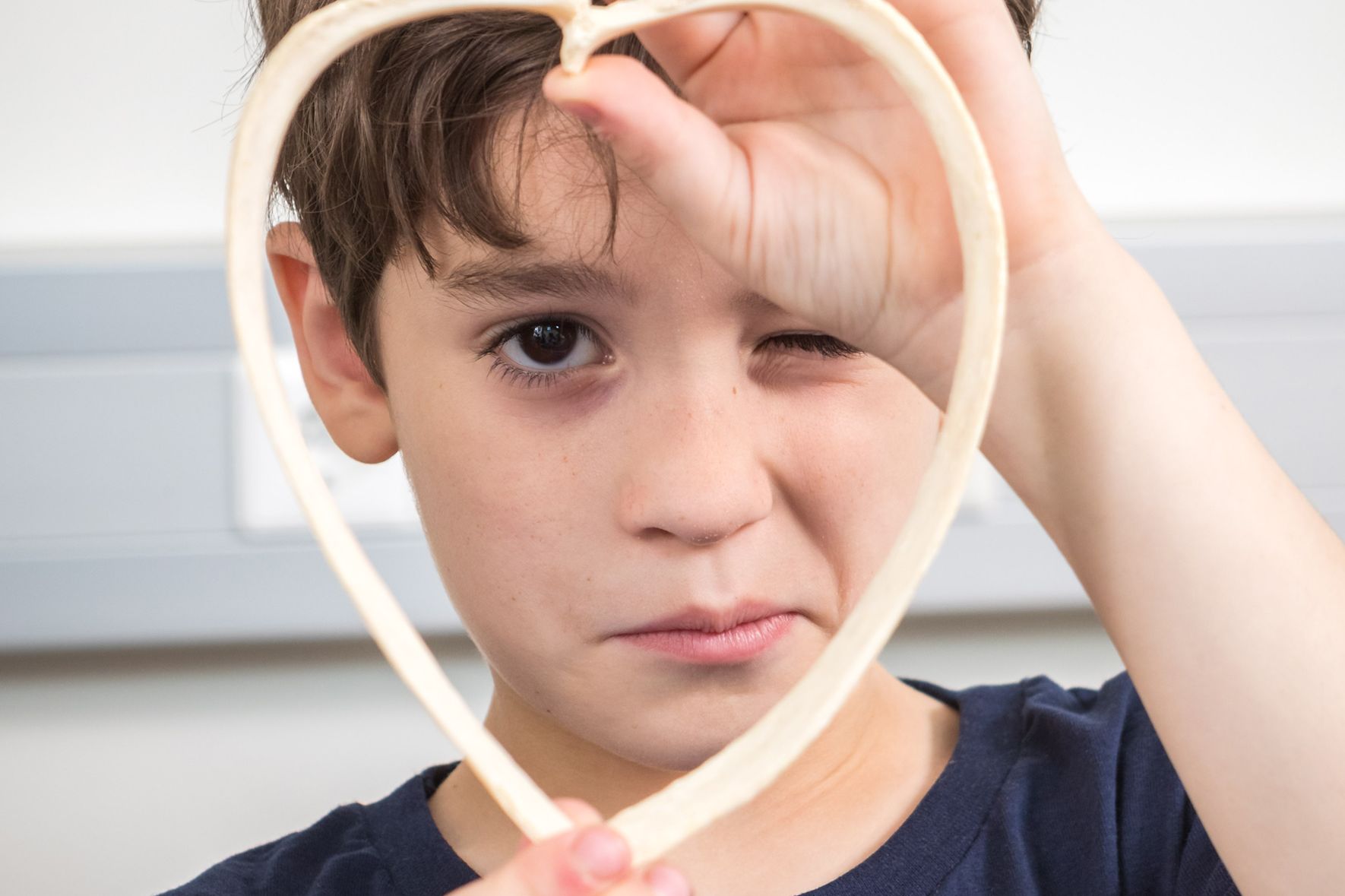 (Vienna, 15 June 2020) The kinderuni.online summer is fast approaching: this year, KinderuniVienna 2020 will not take place at the participating universities and technical universities but will be available on the website kinderuni.online from 6 July onwards. MedUni Vienna is also participating with its online offerings.
Any time, any place and without the agony of choosing: a glimpse into all scientific disciplines
This is how kinderuni.online works: new topics will be posted every week, showcasing the wide range of subjects offered by the participating universities. Through the medium of videos, podcasts, articles or posters, scientists will give access to their scientific discipline and also provide insights into their life and work, in the form of personal profiles. Each contribution will be supplemented by interactive elements in a quiz format, to give full rein to the young students' flashes of inspiration.

At around 17:00 hours every Wednesday, there will be a special highlight in the form of a family lecture, which will be live streamed, so that participants can ask the scientists direct questions via Chat.

kinderuni.online dates
Registration opens on the kinderuni.online website at 17:00 hours on 15 June 2020 – it is necessary to register to obtain an access code for the programme contributions. Registration and entry to kinderuni.online is free to all children and can be done at any time, since there is no limit to the number of participants or the availability period. And kinderuni.online can be accessed anywhere – whether you are in the park, open-air swimming pool or on your sofa – all children within the whole of the German-speaking area are invited to explore the world of science.

Once they have registered, participants can order their kinderuni.online starter pack comprising a student card, Kix! - your Kinderuni magazine and a research journal. Students can use the research journal to record what they have learnt from this Kinderuni summer.
The starter pack will arrive free of charge through the letterboxes of those who order it by 25 June.

Research starts on 6 July with the University of Vienna including Digitisation brought to you by A1 Telekom Austria. Every week thereafter, offerings will be posted by the University of Natural Resources and Applied Life Sciences, the Medical University of Vienna, the University for Economics and Business Administration, Vienna University of Veterinary Medicine, Vienna University of Technology and Vienna University of Applied Sciences. Additional themed weeks will be offered by the Institute for Science and Technology Austria and the Austrian Academy of Sciences (ÖAW). And at the end of the summer there will be a whole week dedicated to "Climate and Energy".

Graduation certificates – but of course!
Even though it will not be possible to hold a Children's University graduation ceremony in the Great Hall of the University of Vienna this year, graduates of kinderuni.online will not have to forego their certificates. But how they will obtain them remains a surprise for now.

Further information available at: kinderuni.at or kinderuni.online.


---