All News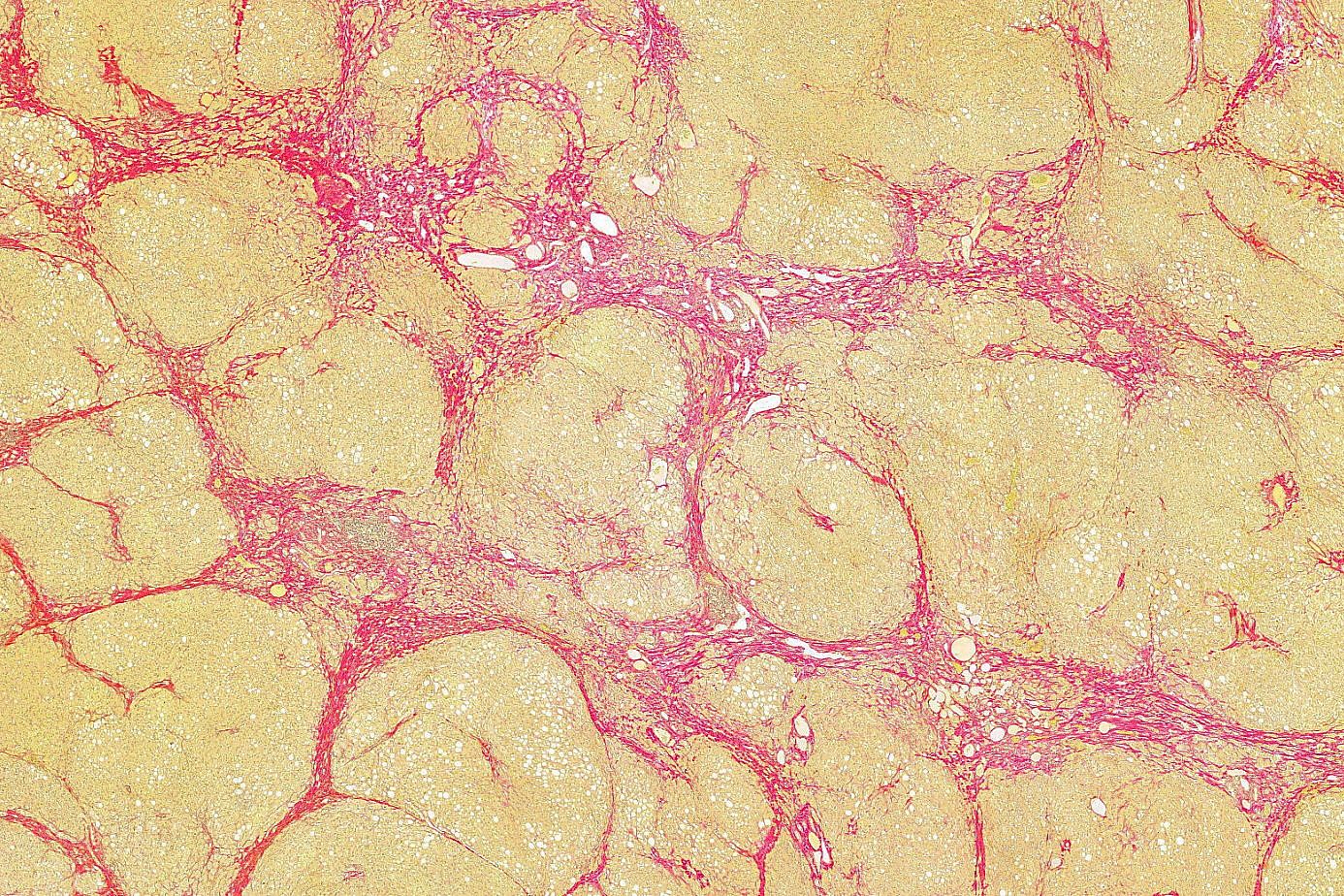 (Vienna, 15 June 2020) Liver injury often leads to fibrosis (scarring) of the liver and portal hypertension, which may cause severe complications, such as ascites or gastrointestinal, variceal bleeding. Portal hypertension initially develops due to increased resistance in the hepatic blood vessels, primarily due to scarring of the liver tissue. The research conducted in the Medical University's newly opened Christian Doppler Laboratory for Portal Hypertension and Liver Fibrosis will focus on identifying the mechanisms that contribute to tissue scarring (fibrosis) of the liver and on developing effective treatments for patients with portal hypertension.
Researchers in the newly opened CD Laboratory for Portal Hypertension and Fibrosis in Liver Diseases at MedUni Vienna will use established models of various liver diseases to identify molecular signalling pathways that are activated in specific liver disease stages. The CD Laboratory will characterise the significance of these molecular signals in liver fibrosis and portal hypertension by means of targeted pharmacological activation or inhibition and/or genetic overexpression or blockade of these molecular signals.

In collaboration with the cardiometabolic research department of Boehringer-Ingelheim, the CD lab-associated basic researchers at MedUni Vienna will investigate novel compounds that improve liver scarring (antifibrotic therapies) and/or decrease resistance in the hepatic blood vessels (anti-portal-hypertensive therapies).

Economics Ministry funds basic research
"Liver disease is one of the commonest causes of death in Austria – and often a transplant is the only hope of recovery. Research conducted in the CD Lab is now aiming to reduce scarring in liver cirrhosis and to improve the blood supply and function of the organ. Once again, this collaboration between cutting-edge research and commercial companies offers real progress for patients," says Economics Minister Margarete Schramböck.

"Basic researchers and commercial companies will be working closely together in this CD Laboratory. This new knowledge will therefore be used directly as a basis for developing new drugs and will quickly arrive where it is needed – with the patients," says Michaela Fritz, Vice Rector for Innovation and Research at MedUni Vienna.

"We want to identify new therapeutic approaches for portal hypertension and fibrosis of the liver and to explore the potential for reversing tissue damage to allow regeneration of liver function, which can potentially be supported by drugs," explains Thomas Reiberger from MedUni Vienna's Division of Gastroenterology and Hepatology, who is heading up the CD Laboratory, which opened today (Monday). "By studying the context of fibrosis development in the liver in detail, on a molecular level, we might be able to identify urgently needed new options for treating portal hypertension in patients with liver cirrhosis."

Interdisciplinary collaboration
The team from MedUni Vienna's Division of Gastroenterology and Hepatology, led by Thomas Reiberger, will be working closely with groups at the CeMM (Research Center for Molecular Medicine of the Austrian Academy of Sciences) and the Ludwig Boltzmann Institute for Rare and Undiagnosed Diseases (LBI-RUD) among others, as well as with the commercial partner Boehringer Ingelheim (Germany).

About Christian Doppler Laboratories
Christian Doppler Laboratories conduct high-level, application-oriented basic research, whereby outstanding scientists collaborate with innovative companies. The Christian Doppler Research Association is a global model of Best Practice in promoting this type of collaborative initiative. Christian Doppler Laboratories are jointly financed by the government and the private companies involved. Most of the public funding is provided by the Austrian Federal Ministry for Digitization and Business Location (BMDW).





---