All News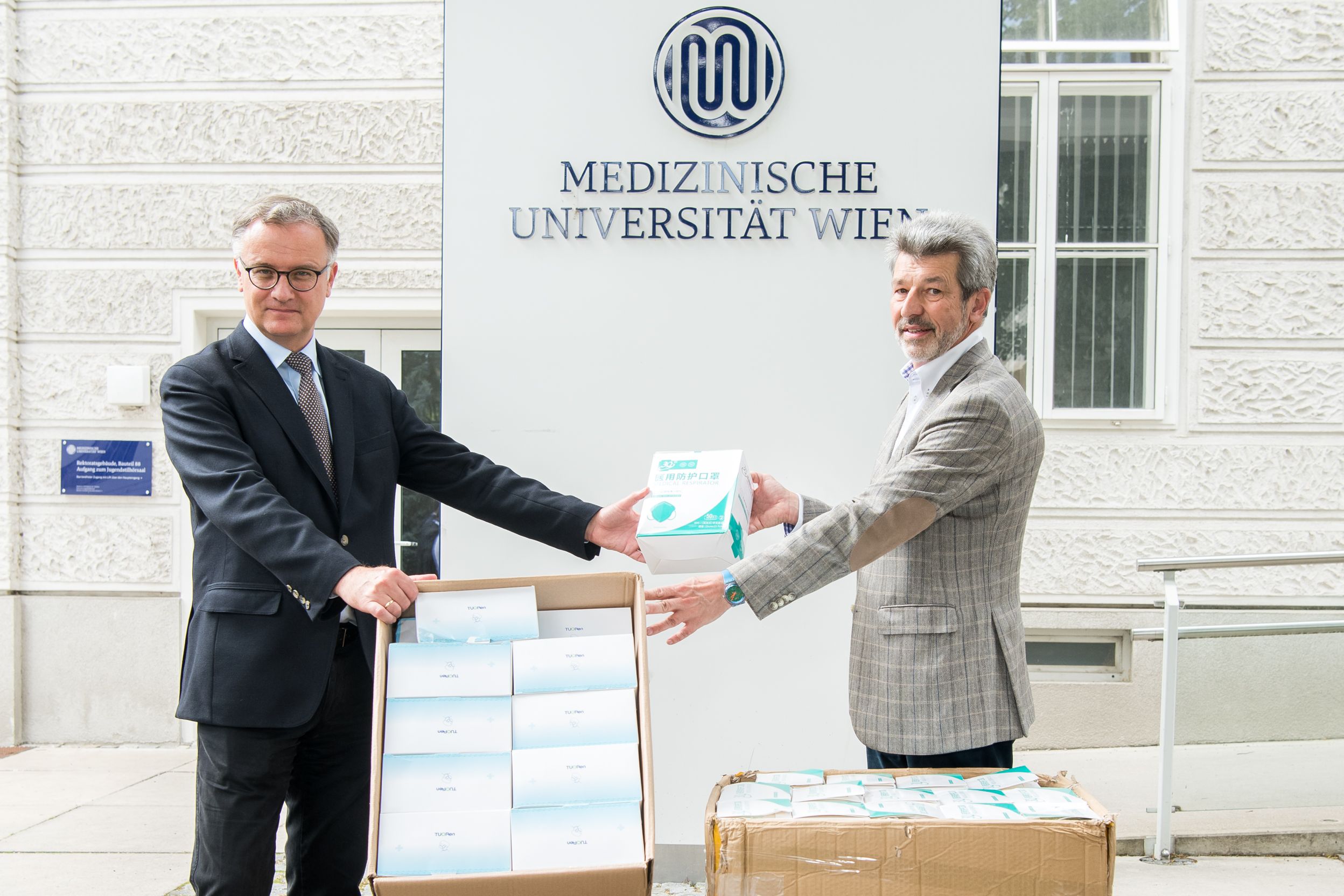 (Vienna, 10 June 2020) The Rotary Club Vienna International is donating face masks to MedUni Vienna. These include 5,850 surgical masks and 1,500 KN95 face masks.
The Rotary Club Vienna International is a group of committed people who, following the guiding principle of the Rotarians, provide humanitarian services and stand for peace and international understanding. During the COVID-19 lockdown, the Rotary Club members decided to support MedUni Vienna by providing face masks. The masks were presented to the University Rector today, 9 June 2020, by the President of Rotary Club Vienna International, Mathias Bauer.
The masks are certified, quality-controlled products, which will now be distributed to the medical staff at MedUni Vienna.


---