All News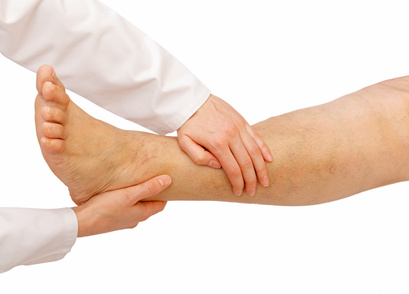 (Vienna, 04 March 2020) Throughout Austria, 5,000 people are permanently in dialysis. Due to repeated placement of a catheter and the associated injuries to blood vessel walls, these patients frequently develop thrombotic occlusions of the central veins. This makes the placement of a new catheter considerably more difficult. If dialysis patients with a central venous occlusion need a new catheter, urgent action is required. A procedure was developed to deal with such cases, and this was used for the first time in the world three years ago in Vienna General Hospital/MedUni Vienna. Since then, 50 patients have been treated in this way, so that Vienna General Hospital and MedUni Vienna have become an international Center of Excellence.
The procedure follows a so-called inside-out method. A guide wire is first of all introduced into the right leg vein and advanced through the inferior vena cava and the right atrium into the superior vena cava up to the site of the venous occlusion. This route is advantageous because it constitutes a straight line. The guide wire is then followed by a device developed in-house to pierce through the venous occlusion. Once the occlusion is breached, the device is pushed further through the body until it is just above the collarbone. With the aid of a metal target ring placed on the skin and a C-arm X-ray system, the end of the device drills through from the inside to the outside at the correct point. A so-called split cannula is fixed to the end of the device and pulled by the device into the right atrium. The catheter is finally introduced via the split cannula and the cannula removed.
The results of the procedures carried out so far have been scientifically documented as part of a multi-centre study conducted by Vienna General Hospital and MedUni Vienna as well as the University of Oxford and the University of Cologne and have been published in the prestigious "American Journal of Kidney Diseases". "The new method has the advantage over other methods, such as sharp recanalisation, that it can be applied in a standardised way and, in our experience, is safer," explains Gürkan Sengölge, nephrologist in Vienna General Hospital and/or at MedUni Vienna and Principal Investigator of the multi-centre study. "As well as this, success is not dependent upon the location of the occlusion, so long as access from the atrium to the superior vena cava is guaranteed. Using this method, we are able to provide rapid and effective help for affected patients from throughout Austria."
More information about the subject will be given at the "3rd Austrian Symposium on Dialysis Accesses and Central Venous Catheters" to be held in Vienna on 27 and 28 March 2020. The first day is dedicated to lectures but on the second day it is possible to visit practical workshops, including one on the new Inside-Out Method. More details about the symposium can be found at: www.dialysezugang.at
Studiy
A Novel Inside-out Access Approach for Hemodialysis Catheter Placement in Patients With Thoracic Central Venous Occlusion; Roman Reindl-Schwaighofer, Vladimir Matoussevitch, Wolfgang Winnicki, Egan Kalmykov, James Gilbert, Wolfgang Matzek, Gürkan Sengölge; American Journal of Kidney Diseases; DOI: https://doi.org/10.1053/j.ajkd.2019.08.024
---