All News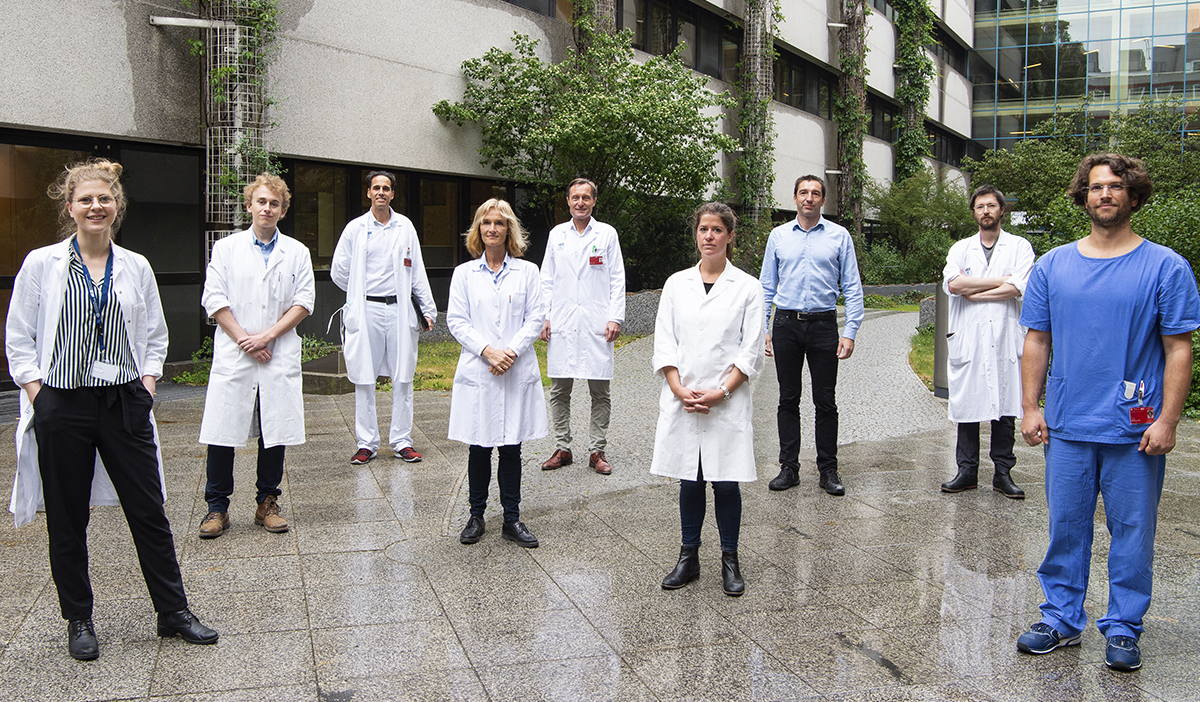 (Vienna, 22 May 2020) Antihypertensive drugs are suspected of causing a severe disease course in Covid-19 – although this has not yet been medically confirmed. Researchers from the Medical University of Vienna are working to close this gap in our knowledge: Manfred Hecking and his team have been allocated €400,000 of urgent coronavirus funding from the Austrian Science Fund (FWF). Their clinical study contributes towards improving Covid-19 treatment in humans.
Doctor Manfred Hecking and his team are investigating the previously little studied role of antihypertensive drugs in Covid-19 patients, which are predominantly taken by older people with comorbidities. Since the start of the coronavirus pandemic, experts have been discussing whether patients on antihypertensive drugs should stop taking them. Moreover, it is suspected that one of the reasons why Italy was so badly affected by the pandemic was that many elderly patients take blood pressure tablets. This hypothesis is being fiercely debated by doctors, and cardiology societies have warned against discontinuing this important drug on the basis of suspicion alone. The specific drugs in question are those that act on the renin-angiotensin system (RAS inhibitors). ACE2, the receptor via which coronavirus enters the human body, is part of this hormone system.

First results in four to eight weeks
There are currently no scientific data available about the molecular links and their clinical effects. With this study, Manfred Hecking and his team are hoping to close this gap in our knowledge, in order to improve Covid-19 treatments for patients worldwide. Researchers from the Medical University of Vienna, Kaiser-Franz-Josef Hospital and Vienna biotech company Attoquant Diagnostics will be working together on the project. The Austrian Science Fund FWF is investing around €400,000 in the study. "Without FWF funding, we would only have been able to analyse a few samples. We can now have a detailed look to try to understand how coronavirus affects the human blood pressure regulation system. If everything goes to plan, we will have these results within four to eight weeks," says Manfred Hecking, speaking about the project, and adds: "Currently it is not at all clear whether antihypertensives put you at higher risk of coronavirus or whether, on the contrary, they have a positive effect upon the disease. We will be closing a gap in global knowledge about this question."

Cutting-edge coronavirus research from Austria
"The results will give doctors more confidence in treating elderly patients and Covid-19 treatments will be improved for many people. The project is an excellent example of what cutting-edge research can do," says Federal Minister Heinz Faßmann.

"The project being conducted by Manfred Hecking and his team could be approved in record time under our urgent coronavirus funding scheme," says FWF President Klement Tockner, adding: "During the coronavirus crisis, which is having a direct impact on people, we are bringing other outstanding research projects such as this one onstream very rapidly, in order to plug gaps in our knowledge."
"In a total of more than 100 Covid-19-related research projects, MedUni Vienna researchers are currently working on solutions to help bring the coronavirus pandemic under control and to gain a better understanding of the disease. This project will make a significant contribution towards this process," says MedUni Vienna Rector Markus Müller.

FWF Austrian Science Fund
The FWF (Austrian Science Fund) is Austria's central institution for funding basic research and artistic-scientific research. In accordance with international quality standards, it funds outstanding research projects and excellent scientists, who dedicate themselves to obtaining, expanding and deepening scientific knowledge.


---