All News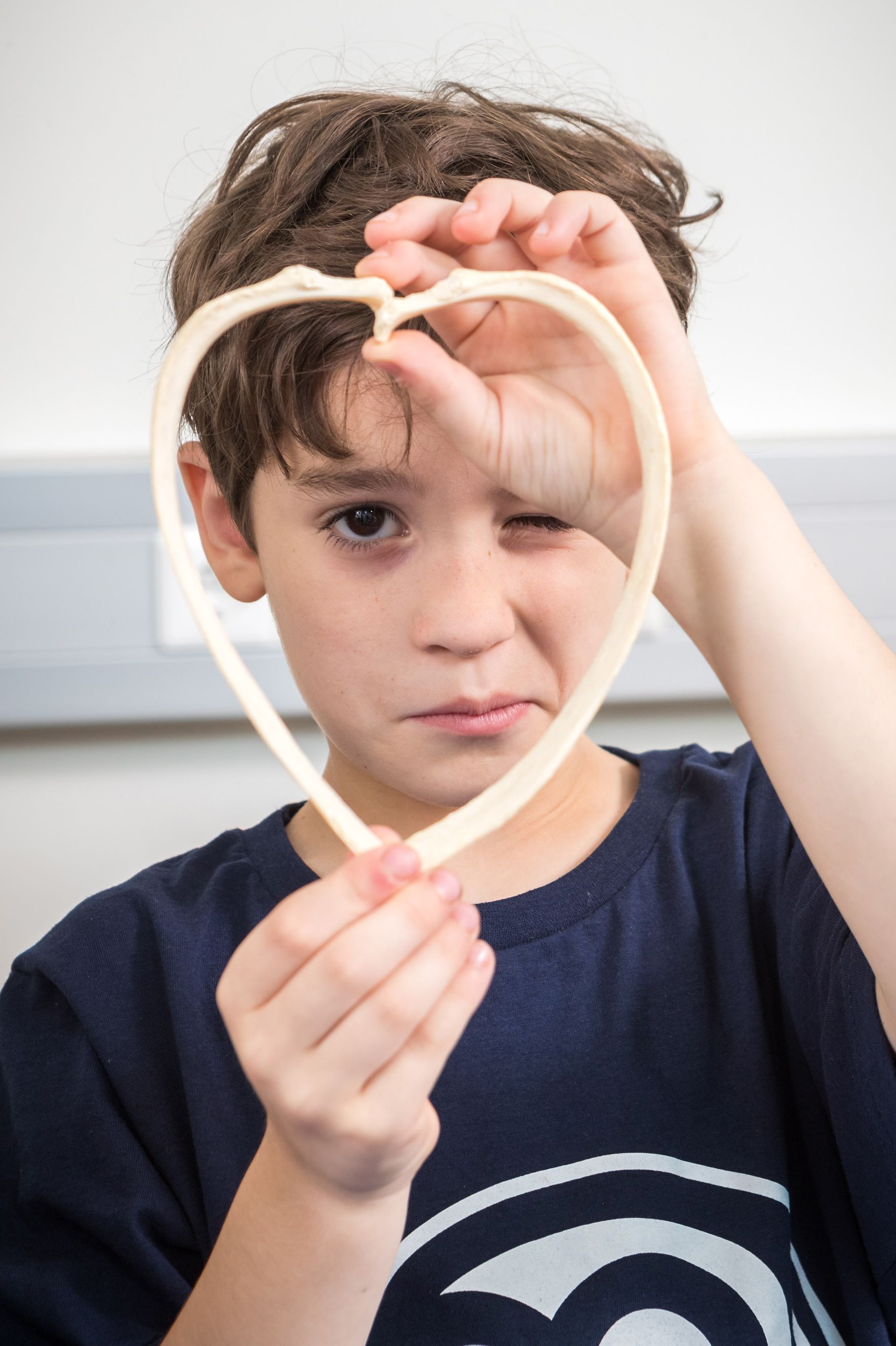 (Vienna, 08 May 2020) Can there be a summer without KinderuniVienna? Not really – even though Kinderuni summer 2020 will look very different from previous summers! KinderuniVienna will be there for its students in 2020 with an exciting scientific programme. This year, children can research the whole summer long via kinderuni.online.
This year, scientists will not be offering lectures, workshops or seminars but will prepare their topics in a permanent form such as of videos, podcasts, articles or posters, give access to their scientific discipline and also provide insights into their life and work in the form of personal profiles. In order to add excitement to the journey through kinderuni.online, each contribution will be produced in quiz format with an interactive element. Every week, new topics will be put online – children can decide for themselves when, where and how they choose to explore the world of science. In special summer highlights, some scientists will take the audience into their workplaces in an online live-stream and offer a virtual programme for the whole family.

And the online element will be accompanied by an offline element! Every child will receive a research diary to guide them through the entire Kinderuni summer. So Kinderuni will also arrive via your letterbox. And, of course, there will still be the odd surprise for children – both online and offline!

The Medical University of Vienna, University of Vienna, Vienna University of Technology, University of Natural Resources and Applied Life Sciences Vienna, Vienna University of Veterinary Medicine, Vienna University of Applied Sciences and the University for Economics and Business Administration Vienna are all involved. Curious young researchers can therefore be confident of finding a broad selection of subjects – there will be something for everyone. And children will no longer have the agony of choosing from among the KinderuniVienna offerings: every child, whether from Vienna or the other Austrian States, can take part – access is unlimited.

This will be the 18th year of KinderuniVienna and one in which it has passed a very particular test and successfully linked tried and tested concepts with new forms of dissemination.
Work is going on at full tilt behind the scenes – more information about the programme and registration will be available from the middle of May.

Kinderuni2go: Experiments to go
For all those young researchers who can't wait for KinderuniVienna summer to start, there will be an opportunity to get cracking with their research in the week of 11 – 15 May:
In an initiative entitled "Kinderuni2go", instruction cards for experiments will be attached to washing lines and sports cages in 13 parks in 8 districts of Vienna. Children can go along and collect them and take them home to try out. This will shorten the time until school starts and is perfect preparation for KinderuniVienna!

"Kinderuni2go" can be found in the following parks:

• Rudolf-Bednar-Park, Venediger-Au-Park and Prater Jesuitenwiese, 2nd. District
• Kardinal-Nagl-Park and Stadtpark, 3rd. District
• Einsiedlerpark, 5th. District
• Christine-Busta Park and Wilhelmsdorfer Park, 12th. District
• Reinlpark, 14th. District
• Lorenz-Bayer-Park, 17th. District
• Mortarapark and Allerheiligenpark, 20th. District
• Wasserpark Floridsdorf, 21st. District

More information is available at kinderuni.at.


---