All News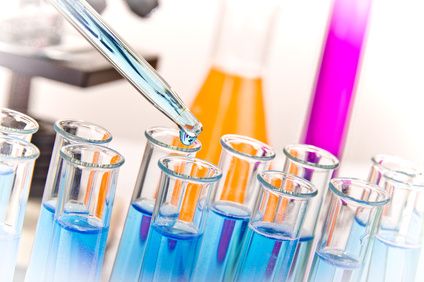 (St. Pölten/Vienna, 21 May 2020) The creation of the Danube Allergy Research Cluster will provide a new centre for allergy research, looking at the diagnosis, treatment and prevention of allergic conditions. The State of Lower Austria is to fund this venture to the tune of around €7.6 million over the next three years. Rudolf Valenta from MedUni Vienna will head up the centre.
The Danube Allergy Research Cluster will encompass Karl Landsteiner University of Health Sciences, Medical University of Vienna, University of Natural Resources and Applied Life Sciences (Department of Agrobiotechnology Tulln), Vienna University of Veterinary Medicine, Austrian Institute of Technology (Tulln site) and the University hospitals of St. Pölten and Krems.

Within the Danube Allergy Research Cluster, up to 96 people will be working on 16 different research projects relating to allergies. Amongst other things, these research projects will be aimed at developing new methods of preventing allergic diseases; developing new vaccines, for example against grass pollen allergies, so that better treatment is available for allergic diseases; and developing new allergy chips to facilitate quicker and more accurate diagnosis of allergies. Leading international allergy researchers and clinicians from Lower Austria and Vienna will be working together on these projects.

In addition, talented young scientists from all over the world will come to Lower Austria and Vienna to take part in this initiative. An international PhD course focusing on allergies will also form part of the research programme. This will enable up to 17 international PhD students to complete their education within the scope of the project.

The Cluster will be headed up by Rudolf Valenta, one of the most highly regarded researchers in the field of allergology. "The new Danube Allergy Research Cluster is a great opportunity for allergy research in Lower Austria. We are all looking forward to a very fruitful collaboration," explains Rudolf Valenta.

30% of the world's population already suffer from allergies and the number is rising. In 10 to 15 years time, this will be more than 50%, since birth cohort studies show that 50 to 60% of children already display sensitisation to allergies when they start school and are therefore prone to developing allergies," explains Valenta. According to the expert, it is therefore necessary "to improve diagnosis and find innovative methods of treatment and prevention."



---