All News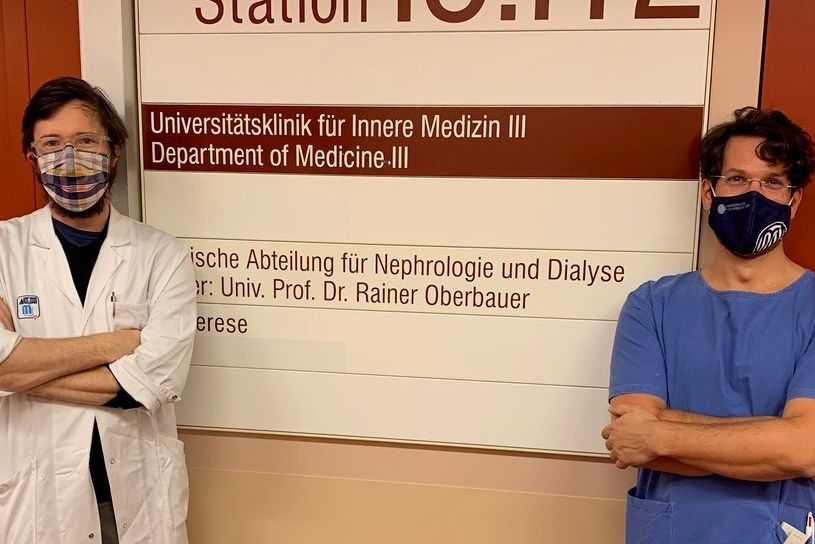 (Vienna, 28 October 2020) Two projects by MedUni Vienna nephrologists were chosen from twenty applications for the 2019 and 2020 research grants. Farsad-Alexander Eskandary and Roman Reindl-Schwaighofer from the Division of Nephrology and Dialysis at MedUni Vienna's Department of Medicine III were granted the funding for their projects.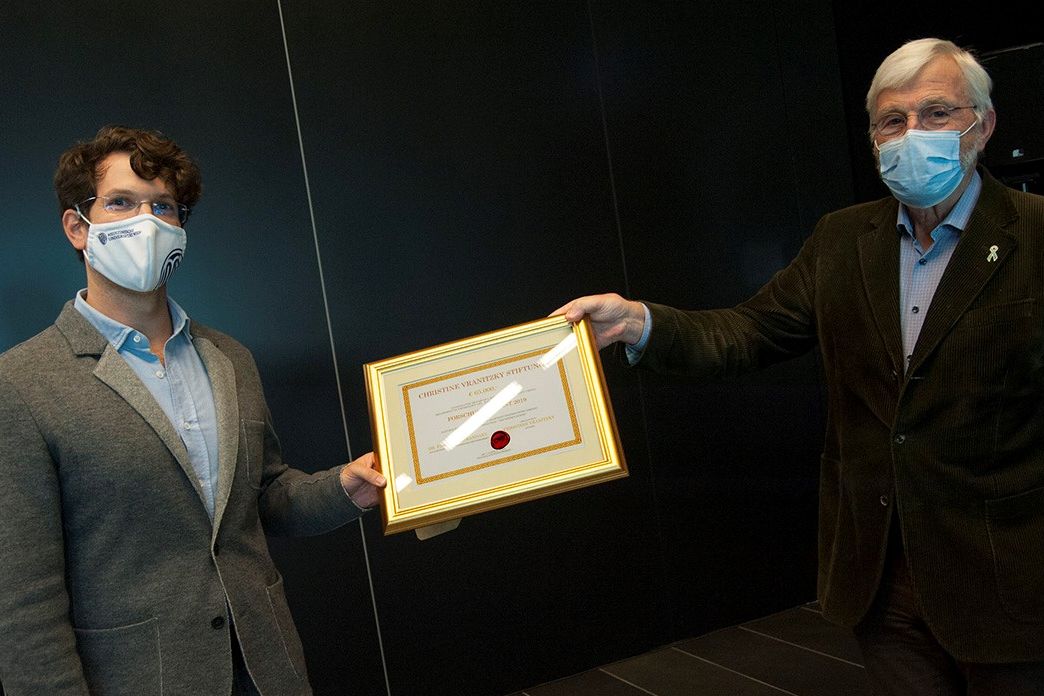 Farsad-Alexander Eskandary's project will investigate the distribution and significance of inter-capillary NK cells in kidney transplant recipients with chronic, antibody-mediated rejection (cABMR). In a collaboration between MedUni Vienna's Department of Pathology and the Pathology Department of the University of Michigan, researchers found a way of visualising and quantifying a specific cytotoxic phenotype of the NK cells (Tbet+/CD16+/CD56lo) using immunohistochemical multiple staining of paraffin sections inside the capillaries of kidney transplant recipients. It is also intended to use molecular identification techniques of NK-cell-specific transcripts using nanostring technology and the molecular microscope (MMDx) and to investigate the significance and correlation of NK cells with clinical outcome variables. Additionally, the project will investigate new AI methods in collaboration with Wolfgang Frühwirt from the University of Oxford.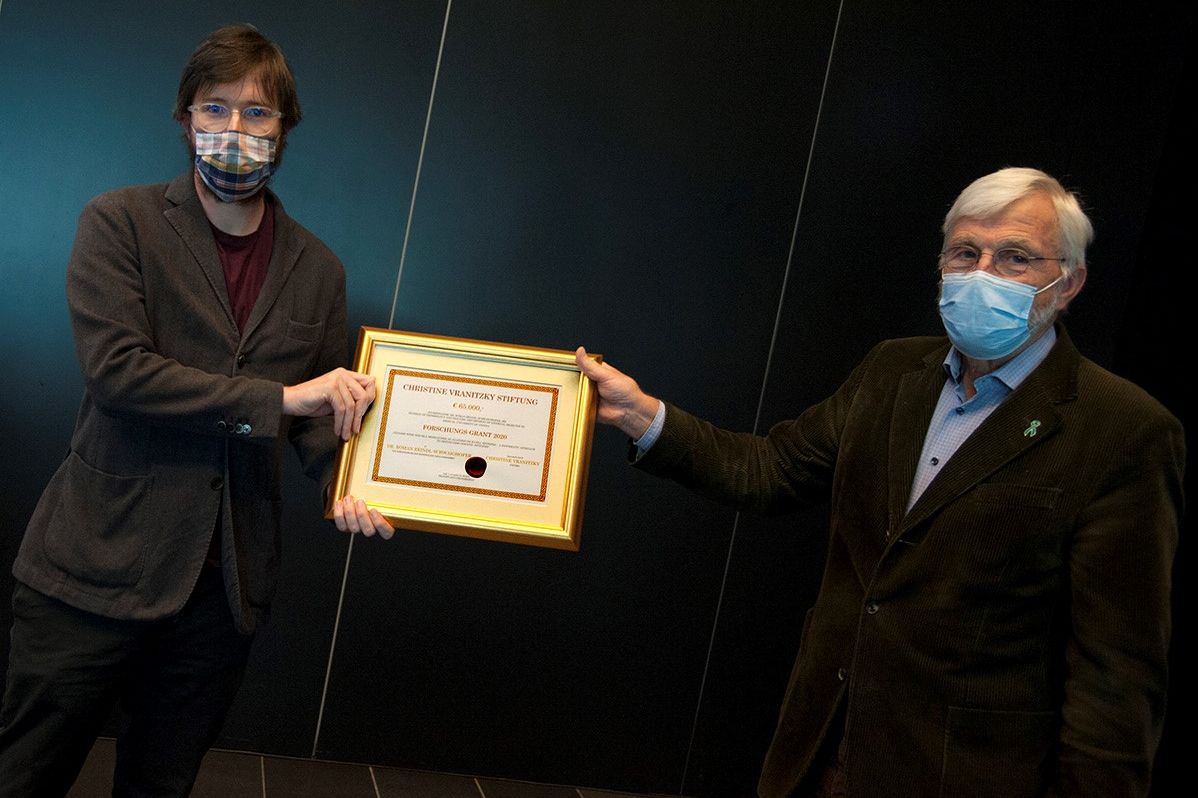 Roman Reindl-Schwaighofer's research project is focussed on the further development of a genome-wide concept of immunological self and non-self. Based on his findings so far, the bioinformatics algorithms that can predict intolerances between donor and recipient are to be refined. The new study will consider the chemical properties of the surface proteins and also the repertoire of the recipient's immune system, to better identify clinically relevant differences. The aim of this project is to improve the prediction of immunological risk prior to transplantation, in order to provide a customised post-operative drug regime.

About Farsad-Alexander Eskandary and Roman Reindl-Schwaighofer
Farsad-Alexander Eskandary trained to be a consultant nephrologist at MedUni Vienna. His main research interest is clinical transplantation immunology. He is concerned with diagnosis and treatment to combat antibodies directed at organ-donor-specific HLA epitopes, which can cause so-called "humoral rejection".

Roman Reindl-Schwaighofer studied human medicine at the Medical University of Innsbruck and did his specialist training in internal medicine and nephrology at MedUni Vienna. His scientific focus is on investigating the influence of genome-wide genetic differences on the immune response following kidney transplants.

The Christine Vranitzky Foundation for Promoting Organ Transplantation awarded the grants for the first time in 2019. It funds scientific research projects in the field of organ, vascularised tissue and stem cell transplantation.


---