All News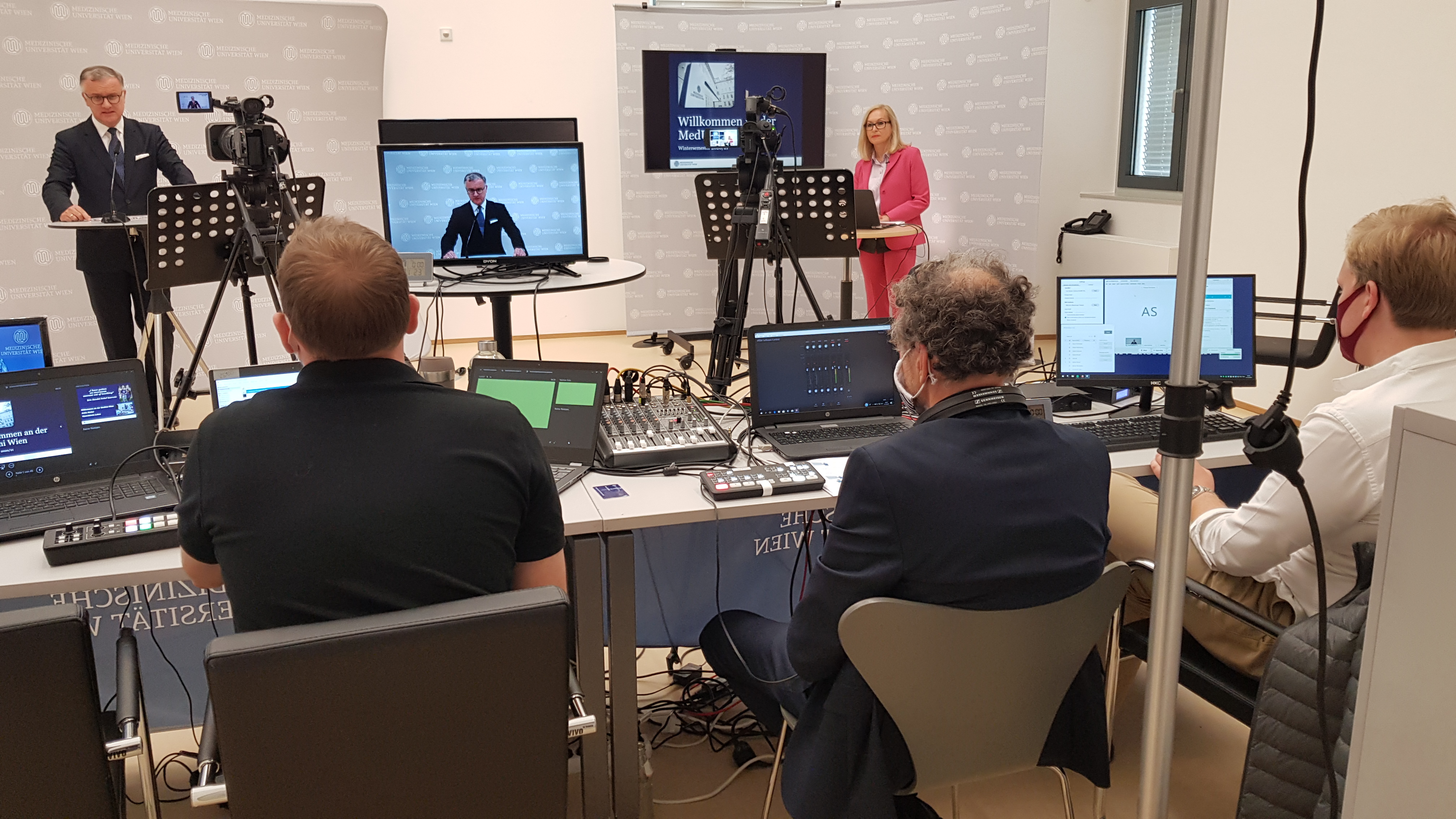 (Vienna, 01 October 2020) Today (Thursday), 740 future medical professionals started their courses at MedUni Vienna, 660 in human medicine and 80 in dentistry. Due to the COVID-19 pandemic, the inaugural lecture for the first semester of 2020 was given online by Rector Markus Müller and Vice Rector for Education, Anita Rieder, and was well received by the students. Hans-Peter Hutter from the Center for Public Health also outlined the main hygiene and safety measures for this university year.
Despite the COVID-19 pandemic, practical teaching remains an important component of a medical course. Practicals will therefore take place under appropriate safety and hygiene measures to protect against COVID-19.

Says Rieder: "We are doing everything we can to organise courses so that all students nevertheless receive the best possible education. With 660 medical students and 80 dentistry students, face-to-face tuition in lecture theatres and seminar rooms is much more difficult under COVID conditions. For this reason, theoretical teaching will in future be characterised by forms of e-learning and distance learning and innovative web-based formats. Live webcasts and streaming of lectures have therefore become an established part of university life."
---