All News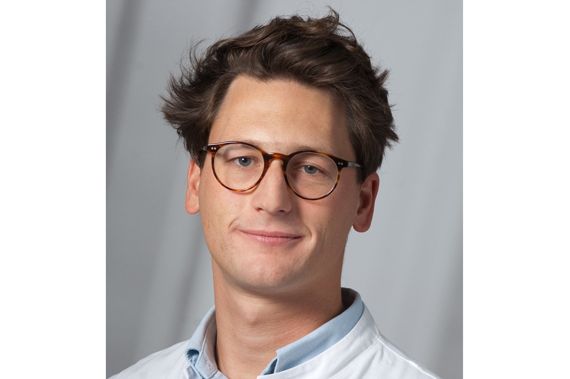 (Vienna, 10 September, 2020) Logistical challenges during the pandemic crisis, the impact of face masks on speech comprehension, and the duration of immunity after exposure to SARS-CoV-2 are the focus of the latest urgent funding projects supported by the FWF. In addition, the urgent funding programme has been extended to the end of March 2021.
On 3 September 2020, three more urgent funding projects were approved by a circular resolution of the FWF Board during a further extraordinary meeting. A total of more than 70 proposals have been received since the beginning of this fast-track programme, which provides an expedited decision-making process for research proposals dealing with the prevention, early detection, containment, and research of SARS-CoV-2. Decisions have already been taken on half of the proposals, with an average processing time of two months, and eight projects have already been approved.

FWF urgent funding extended until the end of March 2021
What's more, the FWF Board has decided to extend the fast-track procedure launched back in March 2020 by an additional six months until the end of March 2021. 'The corona crisis is not yet over. We still need rapidly available, quality-assured knowledge', said FWF President Klement Tockner.

Corona research far advanced thanks to basic research
The corona crisis has hit Austria and the rest of the world hard, and we will be dealing with the consequences of it—including the economic ones—for decades to come. 'Our only chance of actually putting the corona pandemic behind us is to develop an effective vaccine or successful therapy', said Tockner, referring to the high expectations placed on science and research. The FWF President continued, 'The development of a vaccine usually takes about 15 to 20 years, but in the case of COVID-19, it might only be 15 to 20 months—thanks to outstanding basic research over the last few years and the joint efforts of countless researchers'. The corona crisis has impressively demonstrated how important a diverse research community is to a country's ability to respond during times of crisis.

Urgent funding projects: logistical challenges during the pandemic crisis, the impact of face masks on speech comprehension, and the duration of immunity after exposure to SARS-CoV-2
To improve the available data and knowledge base, the Austrian Science Fund FWF has approved three new research projects to the tune of approx. one million euros:

'Logistics decision support in the pandemic crisis'
Karl Franz Dörner, Department of Business Administration, University of Vienna
The COVID-19 pandemic crisis has changed our daily lives and will continue to do so. After the lockdown stage and the implementation of the 'shelter-in-place' policy, the focus is now centred more on tracking the transmission paths of COVID-19, warning people with a potentially high risk of infection, and quarantining infected persons and members of risk groups. This new situation requires new or adapted logistics concepts. Thus, quarantined people, for instance, will need regular home deliveries, and the containment strategy, based on contact tracking, will lead to an increased demand for coronavirus testing. Any solutions to these planning challenges must continue to maintain the required physical distance and help reduce physical interaction between people. This means that the suppliers of goods and the test teams should work in homogeneous shifts and shift schedules need to be bulked up accordingly. The approved urgent funding project will develop new logistical planning methods for the implementation of shelter-in-place or stay-at-home policies as well as for the necessary increase in testing.

'Impact of face masks on speech comprehension'
Nathan Weisz & Anne Hauswald, Centre for Cognitive Neuroscience, University of Salzburg
For most people, effective speech comprehension is of crucial importance in their social and professional life. In difficult hearing situations and particularly for hearing-impaired people (1.3 billion according to the WHO), visual perception, primarily of lip movements, is an important 'hearing aid'. The wearing of face masks to reduce the transmission of SARS-CoV-2, however, covers these lip movements and thus most likely has negative consequences on hearing performance. So far, however, there has not been any empirical evidence on whether and how the face mask policy against SARS-CoV-2 could be troublesome for the hearing-impaired. The approved urgent funding project aims to understand how the lack of lip movement information due to the use of face masks impacts overt (e.g., comprehension, subjective effort) speech-related processes and those inferred from neuronal data (e.g., tracking, physiologically-based estimates of intelligibility and effort).

'SARS-CoV-2 antibodies in patients and healthcare professionals'
Thomas Zelniker, Department of Internal Medicine II, Medical University of Vienna
So far, there has only been limited information on the prevalence of SARS-CoV-2 antibodies and the duration of immunity after exposure to SARS-CoV-2. Moreover, there is still an unmet need to identify risk markers for SARS-CoV-2 infection. This study consists of two parts: 1.) a longitudinal analysis involving up to 3,000 health professionals of the Medical University of Vienna and Vienna General Hospital (AKH), in which their antibody status will be checked six times over a period of twelve months, and 2.) a serial cross-sectional study of samples of 3,000 unselected AKH patients that will be tested at three different times (meaning 9,000 patients in total). The findings of this urgent funding project will provide relevant information on the seroprevalence, the duration of antibody detection, and whether these can serve as indicators of immunity and possible reinfection.

Austrian Science Fund FWF
The FWF is Austria's central funding organisation for basic research as well as arts-based research. Applying international quality benchmarks, the FWF provides funding for outstanding research projects and excellent researchers who work to generate, broaden, and deepen scientific knowledge.
---