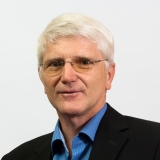 Keywords
Computer Simulation; Phantoms, Imaging; Reference Standards; Risk Management; Safety; Ultrasonic Therapy; Ultrasonics; Ultrasonography; Ultrasonography, Doppler
Research group(s)
Research interests
include modern ultrasound techniques, ultrasound bioeffects & safety, technical quality assurance of medical ultrasound equipment including design of test objects & test methods, normative ultrasound standardisation (IEC/EN) and ultrasound exposure characterisation & simulation.
Techniques, methods & infrastructure
Quality Assurance
The laboratory has test objects, phantoms and concepts which can be used to check modern ultrasound devices (B-Mode, Doppler, 3D, etc.) quick and easy for their full operability and image quality. There is also the opportunity to check the transducers separately for their perfect function.
Standards - Regulations
We are aware of the relevant international standards, regulations and directives (IEC, DIN, AIUM, EFSUMB, BMUS, ON / ÖVE, medical sonography guidelines) and can also assess, advice and report future developments in this field.
At the OVE we are working on actual standards within the TC87 committee "Ultrasound".
Safety & Bioeffects
The laboratory has various measuring systems that allow the quantitative determination of various ultrasonic field sizes of a diagnostic or therapeutic ultrasound device according to valid standards.
Information
We would be glad to advise you on problems or projects regarding ultrasound. We also have information that may be useful when acquiring new equipment.
Education
We support you competently in technical training or further education of your employees. Students and scientists who want to be familiar in this field will find a suitable contact in our laboratory.