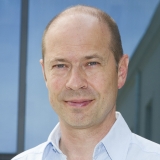 Keywords
Biocompatible Materials; Cell Culture Techniques; Dental Bonding; Dental Cements; Fibroblasts
Research group(s)
Competence Center Dental Materials
Research Area: For the best possible restoration of damaged teeth, dental materials and their manufacture are as important as the skills of the dentist. The Competence Center Dental Materials focuses on the development of preclinical tests and on scientific quality assurance in dentistry.
Members:
Research interests
Test protocols for cytotoxicity testing require fine tuning for oral biomaterials to obtain international comparability as the basis for risk assessment. Therefore my main research focus is to develop standardized test protocols for dental materials resembling conditions similar to the oral cavity.
Techniques, methods & infrastructure
Cytotoxicity of a variety of dental materials is tested using cell lines (e.g. L929 mouse fibroblasts, primary human gingival fibroblasts). Different test specimens and environmental conditions are applied. Protocols are in line with ISO 7405.