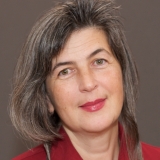 Keywords
Cell Differentiation; Erythroid Cells; Signal Transduction
Research interests
Our research focus is understanding the signal transduction in erythroid progenitor cells during proliferation and differentiation. Furthermore, the cultivation and cryopreservation of adult progenitor cells is also an important is of big interest.
Techniques, methods & infrastructure
Primary cell culture from cord blood or umbilical cord are used for the signal transduction analysis. Expansion of erythroid progenitor cells from cord blood and differentiation into red blood cells are one of the prerequisites for these analyses. A broad spectrum of biochemical, cell biological, and imaging techniques are used.