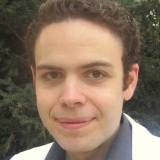 Keywords
Bariatric Surgery; Carbohydrate Metabolism; Diabetes Mellitus; Insulin; Insulin Resistance; Obesity
Research group(s)
Obesity and Metabolic Disorders in Pregnancy
Members:
Research interests
In vivo examinations of glucose disposal;
Analysis of OGTT/IVGTT data;
Modelling of insulin sensitivity and insulin secretion during/after pregnancy and their association with fetal development;
Pregnancy and pregnancy outcome of mothers with history of bariatric surgery;
Medical biometry and clinical prediction models;
Techniques, methods & infrastructure
Our research group has a strong focus on the assessment of metabolic changes during pregnancy affected by different disorders (e.g. Gestational Diabetes Mellitus, preconceptional obesity and diabetes, Polycystic Ovary Syndrome) particularly to study their relative impact on carbohydrate metabolism and fetal development. Moreover, we aim to create and validate clinical prediction models based on metabolic data.