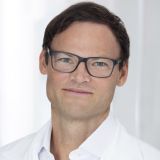 Keywords
Cervical Intraepithelial Neoplasia; Hereditary Breast and Ovarian Cancer Syndrome; Nomograms; Ovarian Neoplasms; Uterine Cervical Neoplasms; Vulvar Neoplasms
Research interests
My main research focus is to understand tumor biology of ovarian cancer. Moreover I focus on patient's impaired metabolic function (body composition, serologic markers, and tumor microenvironment) and its implication for treatment and prognosis.
My second research focus is on the development of nomograms to predict treatment response ans prognosis of patients with gynecologic malignancies, i.e. in particulaf in ovarian cancer, endometrial cancer, and cervical cancer.
My third research focus is on the development of a medical treatment for cervical cancer precursor lesions to prevent women from unnecessary surgical therapy - particularly in young women to prevent susequent increase for preterm birth.
Techniques, methods & infrastructure
We work very closely together with the Molecular Oncology Group of the Medical University of Vienna, which is a funding member of the TOC-network (Tumor Bank Ovarian Cancer Network). This has led to two projects funded by the EU within an EU health call in framework program six and seven.
Moreover we have a very intense collaboration with Kliniken-Essen-Mitte, Germany (one of the largest ovarian cancer centers worldwide), Memorial Sloan Kettering Cancer Center, USA, and Charite Berlin, Germany.
Grants
Improvement of taste perception by homoeriodictyol in cancer patients after chemotherapy (2018)
Source of Funding: WWTF (Vienna Science and Technology Fund), Life Sciences
Coordinator of the collaborative project