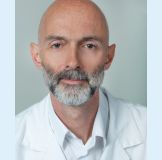 Research interests
My main research focus is on the pathogenesis of immune mediated inflammatory diseases (IMIDs) and primary/secondary immunodeficiencies. In particular I am interested in the role of dendritic cells in the presentation of self antigens under steady state and pathogenic conditions. In addition I have worked on the role of regulatory T cells in IMIDs. More recently together with Dr. Lisa Göschl, we established an outpatient clinic for patients with immunodeficiencies which is part of the interdisciplinary competence center for inflammation and immunity of the Medical University of Vienna.
Techniques, methods & infrastructure
Experience in mouse models of autoimmune gastritis and rheumatoid arthritis, cells cultures, flow cytometry, in vivo imaging using confocal and muli-photon microscopy.