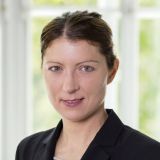 Keywords
Health Care Surveys; Health Promotion; Preventive Medicine; Public Health; Telemedicine
Research group(s)
Environmental Medicine
Members:
Research interests
I am currently working at the Department of Environmental Health, Center for Public Health, Medical University of Vienna, Austria. In addition to considerable teaching experience, my previous research mainly focused on occupational and environmental medicine. In the last years, I have been involved in research investigating how natural environments contribute to human health and wellbeing. I further coordinate a research group investigating the impact of telemedicine on patient empowerment. In the last years, I was involved in several large-scale research projects, mainly focusing on the Public Health aspects of ambient air pollution in Europe. Recently, I was trained as expert in Open Innovation in Science.
Research interests: Public Health, green infrastructure, health promotion, environmental health, telemedicine, science communication.