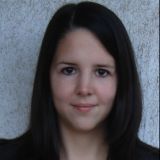 Keywords
Adolescent Psychiatry; Adolescent Psychology; Autistic Disorder; Gender Identity; Health Services for Transgendered Persons; Stress Disorders, Post-Traumatic; Transgendered Persons
Research interests
As a practicing clinical psychologist, I provide health services, mainly psychological assessment for children and adolescents with gender dysphoria. My main research focus is also connected to this special patient group, as the aim of my doctoral thesis is to offer insight into the psychopathological correlates and quality of life of gender dysphoric adolescents.

Gender dysphoric adolescents are significantly more likely to have psychopathological abnormalities than their cisgender peers, thus expertise in psychiatric disorders, such as autism-spectrum-disorders and post-traumatic stress disorders is essential in this field. Furthermore, I focus on the development of psychological treatment methods for transgender adolescents.
Selected publications
Goreis, A. et al. (2023) 'Conspiracy beliefs and COVID-19 guideline adherence in adolescent psychiatric outpatients: the predictive role of adverse childhood experiences', Child and Adolescent Psychiatry and Mental Health, 17(1). Available at: http://dx.doi.org/10.1186/s13034-022-00554-y.
Pfeffer, B. et al. (2022) 'Coping styles mediating the relationship between perceived chronic stress and conspiracy beliefs about COVID-19', Current Psychology [Preprint]. Available at: http://dx.doi.org/10.1007/s12144-022-03625-7.
Klinger, D. (2021) 'Internet-Based Psychological Assessment and Intervention During the COVID-19 Pandemic With an Adolescent Transgender Patient – A Case Report', Digital Psychology, 2(1), pp. 19–22. Available at: http://dx.doi.org/10.24989/dp.v2i1.1928.