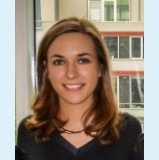 Keywords
Colonoscopy; Colorectal Neoplasms, Hereditary Nonpolyposis; Preventive Medicine
Selected publications
Waldmann E, et al. Interval cancer after colonoscopy in the Austrian national screening Programme: influence of physician and patient factors. Gut 2020 Oct 6;gutjnl-2019-319427
Waldmann, E*, Wieszczy P*, et al. Colonoscopist performance and colorectal cancer risk after adenoma removal stratify surveillance: two nationwide observational studies. Gastroenterology 2020 Oct 14;S0016-5085(20)35247-1.
Ferlitsch M, et al. Colorectal polypectomy and endoscopic mucosal resection (EMR): European Society of Gastrointestinal Endoscopy (ESGE) Clinical Guideline. Endoscopy 2017;49(3):270-297.
Waldmann, E. et al. (2021) 'New risk stratification after colorectal polypectomy reduces burden of surveillance without increasing mortality', United European Gastroenterology Journal, 9(8), pp. 947–954. Available at: http://dx.doi.org/10.1002/ueg2.12119.
Waldmann, E. et al. (2021) 'Association of Adenoma Detection Rate and Adenoma Characteristics With Colorectal Cancer Mortality After Screening Colonoscopy', Clinical Gastroenterology and Hepatology, 19(9), pp. 1890–1898. Available at: http://dx.doi.org/10.1016/j.cgh.2021.04.023.