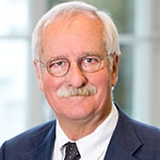 Keywords
Neuroimmunology; Pathology
Research interests
Hans Lassmann is mainly interested in research on the pathogenesis of inflammatory diseases of the central nervous system with special focus on multiple sclerosis. His work includes studies on the molecular pathology and immunopathology of human inflammatory brain diseases and of experimental models of CNS autoimmunity. Current projects mainly focus on pathogenetic mechanims responsible for demyelination and neurodegeneration in the progressive stage of MS. He has received many research awards, including the Charcot Award (2005), the SOBEK Foundation Award (2000) and the K.J. Zülch Award (2010).
Techniques, methods & infrastructure
In our laboratory we mainly use techniques related to immunopathology and molecular pathology of the nervous system in humans and experimental models. This include conventional histological and immunocytochemical techniques, confocal laser microscopy and electron microscopy. The spectrum is supplemented by immunological techniques such as determination of specific (auto)antibodies and T-cell immunology. We have also adapted microarray techniques for analysis of gene expression in archival pathological material of the nervous system.
Selected publications
Mahad DH, Trapp BD, Lassmann H (2015) Pathological mechanisms in progressive multiple sclerosis Lancet Neurology, 14: 183,
Fischer MT, Wimmer I, Hoftberger R, Gerlach S, Haider L, Zrzavy T, Hametner S, Mahad D, Binder CJ, Krumbholz M, Bauer J, Bradl M, Lassmann H. (2013) Disease-specific molecular events in cortical multiple sclerosis lesions Brain, 136(Pt 6): 1799-1815
Hametner S, Wimmer I, Haider L, Pfeifenbring S, Brück W, Lassmann H. (2013) Iron and Neurodegeneration in the Multiple Sclerosis Brain Ann Neurol, 74: 848,
Fischer MT, Sharma R, Lim J, Haider L, Frischer J, Drexhage J, Mahad D, Bradl M, van Horssen J, Lassmann H (2012) NADPH Oxidase Expression in Active Multiple Sclerosis Lesions in Relation to Oxidative Tissue Damage and Mitochondrial Injury Brain, 135: 886-899
Lassmann H, van Horssen J, Mahad D (2012) Progressive multiple sclerosis: pathology and pathogenesis Nat Rev Neurol, 8(11): 647-656