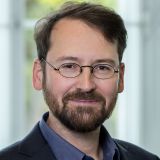 Keywords
Acute Coronary Syndrome; Critical Care; Diagnostic Tests, Routine; Emergency Medicine; Intensive Care; Meta-Analysis; Observational Study; Pharmacoepidemiology; Research Design
Research group(s)
Clinical Epidemiology
Head: Harald Herkner
Members:
Cochrane Emergency and Critical Care
Head: Harald Herkner
Research Area: We are part of Cochrane which is an international not-for-profit independent organization, dedicated to making up-to-date, accurate information about the effects of healthcare readily available worldwide. We produce and disseminate systematic reviews: https://ec.cochrane.org
Members:
Clinical Research Synthesis
Head: Harald Herkner
Research Area: Applied Meta-analysis, Methods research and Research on advanced methods of synthesis of clinical research
Members:
Research interests
As a physician researcher, my main research focus is to evaluate medical interventions in clinical practice witn a focus on critical care, intensive care and emergency medicine. The research includes design, conduct and analysis of applied meta-analysis, randomised studies, observational studies and database projects, often in collaboration with other research groups. My focus of methods research is on clinical research synthesis including search strategies for meta-analysis, representativeness of meta-analytical effects, and statistical issues in data synthesis. I have long-standing activities within the Cochrane Collaboration and experience in regulatory aspects of clinical research from an appointment to the Pharmacovigilance and Risk Assessment Committee at the European Medicines Agency.
Techniques, methods & infrastructure
Clinical research synthesis

Standard meta-analysis of medical interventions
Advanced meta-analysis including meta-regression, diagnostic test accuracy, Bayesian meta-analysis, network meta-analysis/ MTC, observational data meta-analysis.
Clinical Research
Design, conduct, and analysis of randomised controlled trials, epidemiological studies and database projects.