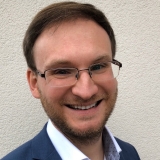 Keywords
Amenorrhea; Infertility; Polycystic Ovary Syndrome
Research interests
My main research focuses are polycystic ovary syndrome, infertility, amenorrhoea, thyroid disorders and their association with female health, recurrent miscarriage, and reproductive surgery. The research is designed to elucidate clinical/ therapeutical issues and to shed light on pathophysiologic mechanisms.
In addition, I have the honor to be a part of the working group of placental abnormalities and maternal ultrasound in the field of feto-maternal medicine.
Techniques, methods & infrastructure
Clinical trials (prospective randomized trials, prospective cohort studies), meta-analyses.