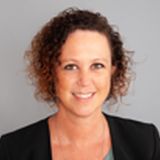 Keywords
Intensive Care Units, Neonatal; Intensive Care, Neonatal; Neurophysiological Monitoring
Research interests
My main research focus is to understand newborn brain development and neurological injury of preterm and term born infants; especially I am interested in early brain maturation (physiological and pathological) of preterm infants. Another aim of my research work is to establish reference values for different electrophysiological methods (conventional EEG, polysomnography, amplitude-integrated EEG, evoked potentials) and for different maturational ages in preterm and newborn infants. Neuromonitoring within neonatal intensive care and early detection of brain injury within preterm infants is also important to me as to analyze the ontogenity of sleep in newborns, as this is an early sign of brain integrity.
Techniques, methods & infrastructure
We are working with a fully equiped neonatal neurology research lab including conventional EEG, Polysomnography, amplitude-integrated EEG, evoked potentials, Near-infrared spectroscopy and a close collaboration to neuroradiology.
Grants
Early development of sleep-wake-cycles in premature infants and its impact on neurodevelopmental outcome (2012)
Source of Funding: FWF (Austrian Science Fund), Programme Clinical Research (KLIF)
Principal Investigator
Investigation of maturational changes of visual evoked potentials in preterm infants below 29 weeks of gestation (2010)
Source of Funding: OeNB (Oesterreichische Nationalbank), Anniversary Fund
Principal Investigator
The effect of stimulating substances on brain activity measured by amplitude-integrated EEG and neurodevelopmental outcome of preterm infants born below 30 weeks of gestation (2009)
Source of Funding: OeNB (Oesterreichische Nationalbank), Anniversary Fund
Principal Investigator
Selected publications
Can neurophysiological assessment improve timing of intervention in posthaemorrhagic ventricular dilatation? Klebermass-Schrehof K, Rona Z, Waldhör T, Czaba C, Beke A, Weninger M, Olischar M. Arch Dis Child Fetal Neonatal Ed. 2013 Jul;98(4):F291-7. doi: 10.1136/archdischild-2012-302323. Epub 2012 Dec 20.
Regional cortical development in very low birth weight infants with normal neurodevelopmental outcome assessed by 3D-ultrasound. Klebermass-Schrehof K, Moerth S, Vergesslich-Rothschild K, Fuiko R, Brandstetter S, Jilma B, Berger A, Haiden N. J Perinatol. 2013 Jul;33(7):533-7. doi: 10.1038/jp.2012.156. Epub 2012 Dec 20.
Amplitude-integrated EEG pattern predicts further outcome in preterm infants. Klebermass K, Olischar M, Waldhoer T, Fuiko R, Pollak A, Weninger M. Pediatr Res. 2011 Jul;70(1):102-8. doi: 10.1038/pr.2011.327.
Intra- and extrauterine maturation of amplitude-integrated electroencephalographic activity in preterm infants younger than 30 weeks of gestation. Klebermass K, Kuhle S, Olischar M, Rücklinger E, Pollak A, Weninger M. Biol Neonate. 2006;89(2):120-5. Epub 2005 Oct 11.
Being born Being born small for gestational age influences amplitude-integrated electroencephalography and outcome in preterm infants. Schwindt E, Thaller C, Czaba-Hnizdo C, Giordano V, Olischar M, Waldhoer T, Fuiko R, Berger A, Weninger M, Klebermass-Schrehof K. Neonatology. 2015;108(2):81-7