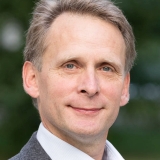 Keywords
Cell Biology; Muscle, Smooth, Vascular; RNA, Double-Stranded; RNA, Messenger; Transcriptome
Research interests
We study the impact of epitranscriptomic changes and RNA-modifications on gene expression and gene egulation using transgenic mice and tissue culture cells. A key focus is currently laid on the regulation of the cytoskeletal protein Filamin A by RNA modification. Here we study the role of Filamin on smooth muslce contraction. Another research focus aims at deciphering the way how nucleic acids are recognized by the immune system depending on their modification state.
Techniques, methods & infrastructure
We use mice as a model to study the impact of transciptomic changes. Next generation sequencing, RNA analysis, and state-of-the-art cell biology and imaging are part of our research repertoire which we blend with standard molecular biological techniques.
A special focus lies on methods to study smooth muscle cells and their contractile behavior.
Also, using RNA Seq analysis we aim at understanding transcriptomic changes in the absence of RNA editing that may trigger an inflammatory response. This is supported by mouse genetics and cell biological model systems.