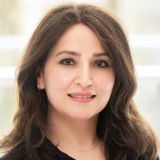 Keywords
Metabolism; Molecular Imaging; Oncology; Radioactive Tracers
Research interests
My research focuses on helping to understand the relevance of various cellular and metabolic pathways for proper organ function. Utilizing small amounts of a radioactively labeled substance, it is possible to image various receptors and a variety of peptides potentially involved in the metabolism and pathology of diseases and tumors in the field of nuclear medicine in which I work. Therefore, via molecular imaging targeting receptors and biochemical processes specifically involved in disease etiology and tumor pathogenesis, nuclear medicine plays a pivotal role in the field of endocrinology, oncology, cardiology, and brain metabolism.
Using the similar approach, but employing specific radionuclides suitable for therapy, radionuclide-labeled therapies have been developed that specifically target certain receptors that are overexpressed in certain disorder and tumor cells, thereby systemically destroying the local tumor and its distant metastases; a process called targeted theranostics.
Techniques, methods & infrastructure
Positron Emission Tomography-Computed Tomography/Magnetic Resonance Imaging employing various radio-labeled peptides targeting cells and specific receptors responsible for tumor and cellular metabolism at the molecular level.