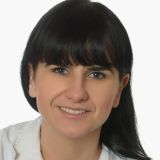 Keywords
Aging; Atherosclerosis; Bone Diseases; Cardiovascular Diseases; Endothelial Cells; Progeria
Research group(s)
Vascular aging and cardiovascular disease
Research Area: We aim to further analyze the mechanism of senescence and SASP in endothelial cells and particularly identify endothelial SASP factors in order to work on developing interventions that selectively target these components. Our ultimate goal is to ,
Members:
Research interests
In modern societies with increasingly older populations, age is becoming a major risk factor for atherosclerosis and cardiovascular disease. However, the underlying molecular mechanisms especially with regard to aging of the innermost blood vessel layer, the endothelium, are still not fully understood. Our major focus is the impact of cellular aging (senescence) on endothelial dysfunction and development of chronic diseases, particularly, atherosclerosis, cardiovascular disease but also osteoporosis. We aim to provide deeper insight into the mechanism of senescence development in endothelial cells and explore the effects of senescence-associated secretory phenotype (SASP) in order to work on developing interventions that can manipulate and counteract these processes. Our ultimate goal is to "unwrinkle" the aged blood vessels and promote healthy aging.
Techniques, methods & infrastructure
We use mouse and human endothelial cell cultures from different origins, mesenchymal and hematopoietic stem cells and progeria mouse models of premature aging. Using pharmacological and genetic manipulations combined with flow assays that resemble physiological environment of endothelial cells we analyze senescence pathways in endothelial cells in order to find ways to restore "juvenile" healthy cell states.