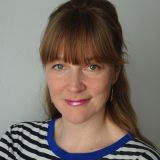 Keywords
Anthropology, Cultural; Community Networks; Ethnology; Gender Identity; Human Migration; Qualitative Research; Social Class; Vulnerable Populations
Research group(s)
Unit Medical Anthropology and Global Health
Head: Ruth Kutalek
Research Area: Research at the Unit focuses on the socio-cultural implications and perceptions of infectious diseases (Ebola viral disease, Lassa fever, measles, yellow fever), antimicrobial resistance (AMR), nutritional anthropology (e.g. geophagy), issues of access to health care for disadvantaged and vulnerable populations, mental health, representations of human bodies, human-animal-environment interactions, as well as anthropological perspectives in emergency response and humanitarian assistance.
Members:
Research interests
I am an Anthropologist trained in the fields of Global Health/Global Care Networks, migration and diaspora studies, anthropology of tourism, feminist social sciences, intersectionality of gender/class/race, African diaspora. I currently work as a Post Doc in social and cultural anthropology at the Centre for Public Health, Unit of Global Health on community engagement and vulnerability and care circulation using a feminist and ethnographic framework. In my former research, I focused on African diasporic identity makings in Germany and transnational family making, international migration of healthworkers from sub-Saharan African countries and the circulation of care (public and private).
Languages: German, French, English, Spanish
Techniques, methods & infrastructure
I have extensive experience with qualitative research methods, in particular ethnographic fieldwork, open and semi structured interviews, focus groups, qualitative content analysis, discourse analysis, software atlat.ti/nvivo.