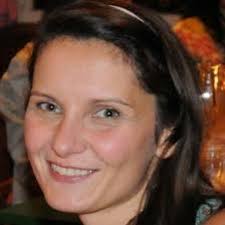 Keywords
Drosophila melanogaster; Epilepsy; Folding and targeting of neurotransmitter transporters and GPCRs; Genetic Variation; Intellectual Disability; Molecular Mechanisms of Pharmacological Action; Mutation, Missense; Neuropharmacology; Neuropsychopharmacology; Neurotransmitter Transporters; Neurotransmitter Uptake Inhibitors; Parkinsonian Disorders; Protein Folding
Research interests
The main focus of research in my laboratory are rare disease variants occurring in human neurotransmitter transporter (NTT) genes. We explore not only the functional consequences, but also the molecular aspects (e.g. protein folding and trafficking), of NTT mutations linked to a wide range of pathological conditions in people (e.g. autism, epilepsy, infantile parkinsonism & intellectual disability). We also investigate different novel therapeutic avenues, applicable in the pharmacological rescue of such disease variants, i.e. via treatment of cell lines and Drosophila melanogaster (fruit flies) with small molecules known as chemical/pharmacological chaperones & allosteric modulators. Other ongoing projects in my group deal with structure-activity relationship (SAR) studies of monoamine transporters, in particular their interactions with antidepressant and psychostimulant drugs.
Techniques, methods & infrastructure
Pharmacological assays (radioligand uptake, binding and efflux experiments), molecular biology and biochemistry (site-directed mutagenesis, DNA/RNA purifications, cell surface biotinylation, immunoblotting, immunocytochemistry), cell culture (primary neuronal cultures, established cell lines, transient and stable transfections, siRNA-induced gene knockdown etc), microscopy (confocal laser scanning microscopy and förster resonance energy transfer (FRET), studies investigating transporters and mutants thereof in fruit flies (Drosophila melanogaster).