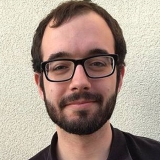 Keywords
Acute Coronary Syndrome; Neutrophil Activation; Pulmonary Artery
Research group(s)
Research group Irene Lang
Members:
Research interests
My main focus is to understand the importance of the innate immune system in cardiovascular disease. Specifically, our group emphasizes the role of Neutrophil Extracellular Traps (NETs), an effector mechanism of neutrophil granulocytes, in the pathogenesis of acute myocardial infarction, stable coronary artery disease and arterial hypertension.
Techniques, methods & infrastructure
Bench
Flow cytometry, enzyme-linked immunosorbent assay, cell culture-based functional assays, immunohistochemistry and immunofluorescence, quantitative polymerase chain reaction.
Translational aspects
Connection of experimental and laboratory measurements with clinical features and mortality of affected patients.