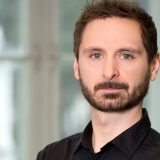 Keywords
Cholesterol, HDL; Dendritic Cells; Granuloma; Innate Immunity; Macrophages; Metabolism; Translational Medical Research
Research interests
Regulation of innate immunity by mTOR
The innate immune system protects against disease by identifying and killing pathogens and tumor cells, but it is also implicated in homeostatic mechanisms like tissue remodeling and wound healing. Macrophages and dendritic cells are at the basis of controlling these immune responses in all tissues of the body. The mechanistic target of rapamycin (mTOR) is a conserved serine/threonine kinase and crucially implicated in many basic cellular functions.
The main focus of our group is to study how the mTOR pathway influences innate immune activation in macrophages and dendritic cells. We examine how inhibition of mTOR, which is an established therapy in basic organ transplantation and cancer, modulates the inflammatory response and how the mTOR pathway incorporates environmental and nutritional signals to regulate host immunity and tissue homeostasis. These processes are studied by biochemical and molecular approaches in vitro and in genetically-modified mouse models in vivo. We integrate our experimental research with clinical data to corroborate the human relevance of our findings.
We are also working on basic cellular processes that drive granuloma formation in macrophages. Granulomatous diseases such as tuberculosis and sarcoidosis are a global health problem with still insufficient treatment options.