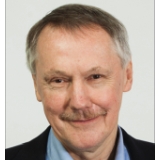 Keywords
Amplifiers, Electronic; Artificial Organs; Biomedical Engineering; Central Pattern Generators; Electric Stimulation; Electrical Equipment and Supplies; Electrodes; Electrophysiology; Glaucoma Drainage Implants; Implantable Neurostimulators; Interneurons; Locomotion; Neurophysiological Monitoring; Orthopedic Fixation Devices; Patents; Recovery of Function; Rehabilitation; Spinal Cord Injuries; Spinal Cord Stimulation; Translational Medical Research
Research interests
Biomedical Engineering (BME) in a holistic view, including sensor and measurement technology, active and passive medical implants, biomechanical and surgical instrumentation, with strong focus to Functional Electrical Stimulation (FES), implant technology and rehabilitation engineering.
Engineering and technology support for research in the multidisciplinary environment of the Medical University
Bridging to external academic and industrial expertise and partnership, from research collaboration to application transfer of novel product solutions and methodologies.
Research related and application oriented teaching in pre-, postgraduate and continuing education to train expert staff for biomedical industry and clinical engineering.
Techniques, methods & infrastructure
The Center for Medical Physics and Biomedical Engineering is a well-equipped technological unit within the main university clinicum AKH. The unit provides both equipment and expertise to perform biomechanical engineering tasks in electronics- and microelectronics, mechanics- and fine mechanics and plastics technologies with all necessary laboratories, workshops, clean rooms and measurement facilities. It is dedicated to application oriented collaborative research and development in clinical environment and translational research and has established numerous interdisciplinary co-operations with various clinical partners, theoretical institutes, animal facilities, external university departments, companies.
Selected publications
Mayr W, Krenn M, Dimitrijevic MR, 2016. Epidural and transcutaneous spinal electrical stimulation for restoration of movement after incomplete and complete spinal cord injury. Current Opinion in Neurology, 29(6), pp.721-726. Available at: http://dx.doi.org/10.1097/WCO.0000000000000382.
Erhart J, Unger E, Schefzig P, Krumboeck A, Hagmann M, Vecsei V, Mayr W, 2016. In vitro experimental investigation of the forces and torque acting on the scaphoid during light grasp. Journal of Orthopaedic Research, 34(10), pp.1734-1742. Available at: http://dx.doi.org/10.1002/jor.23175.
Vargas Luna JL, Krenn M, Cortes Ramirez JA, Mayr W, 2015. Dynamic Impedance Model of the Skin-Electrode Interface for Transcutaneous Electrical Stimulation M. A. Lebedev, ed. PLoS ONE, 10(5), p.e0125609. Available at: http://dx.doi.org/10.1371/journal.pone.0125609.
Mayr W, Bijak M, Rafolt D, Sauermann S, Unger E, Lanmüller H. Basic design and construction of the Vienna FES implants: existing solutions and prospects for new generations of implants. Med Eng Phys. 2001 Jan;23(1):53-60.
Mayr W, Bijak M, Girsch W, Holle J, Lanmüller H, Thoma H, Zrunek M. Multichannel stimulation of phrenic nerves by epineural electrodes. Clinical experience and future developments. ASAIO J. 1993 Jul-Sep;39(3):M729-35.