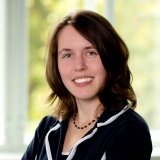 Keywords
Forecasting; Pollen; Pollen Allergy
Research group(s)
Aerobiology and Pollen Information
Research Area: Pollination in Austria and Europe; Allergen avoidance; Symptom and pollen data and their relationship to air quality
Members:
Research interests
My research interests lie on the relationship of onset and development of symptoms to environmental factors (e.g. the pollen load), improvement of pollen forecasts for the public and phenology as essential part of pollen monitoring.
Techniques, methods & infrastructure
We apply standard light microscopy to determine and count pollen and spores from aerobiological samples. I also have experience in microwear analysis (light microscope), phenological monitoring and forecasting (pollen forecasts).