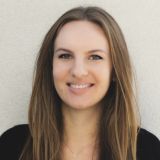 Keywords
Biomedical Engineering; Magnetic Resonance Imaging; Medical Physics
Research group(s)
Laistler group
Head: Elmar Laistler
Research Area: We are working on hardware and simulations to make Magnetic Resonance faster and better.
Members:
MR Physics
Research Area: MR Physics research group is perusing basic methodological research in the area of the magnetic resonance (MR) imaging and spectroscopy.
Members:
Research interests
Radiofrequency coil development: multi-channel coil arrays, flexible coil designs
Image processing and visualization of MRI data
Selected publications
L. Nohava et al., "Flexible Multi-Turn Multi-Gap Coaxial RF Coils: Design Concept and Implementation for Magnetic Resonance Imaging at 3 and 7 Tesla," in IEEE Transactions on Medical Imaging, vol. 40, no. 4, pp. 1267-1278.