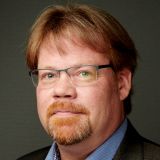 Keywords
Chemistry; Drug Evaluation, Preclinical; Radiochemistry; Radiopharmaceuticals
Research group(s)
Ludwig Boltzmann Institute Applied Diagnostics
Research Area: The focus of the institute lies on the development of non-invasive diagnostic methods linking molecular epigenetic and genetic signatures with molecular imaging biomarkers for PET and SPECT analysis. The combination of these two methods will allow for improved functional, spatial and temporal assessment of tumor load and molecular tumor characterization.
Members:
Research interests
My research focuses on the interface of medicine and chemistry, in particular on the development of novel diagnostic (imaging) probes and therapeutics for applications in nuclear oncology. I aminterested in utilizing metallic radionuclides in a theranostic approach, e.g., by developing novel methodologies for the radiolabelling of biologically active molecules to explore their potential in clinical applications.
Techniques, methods & infrastructure
SPECT/CT, PET/CT, radioendotherapy