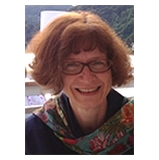 Keywords
Acute Kidney Injury; Cardiac surgery; Classification; Creatinine; Mortality; RIFLE and AKIN classification
Research interests
Organ protection and outcome in cardiac surgery patients
Since our first, important and very often cited publication in the year 2000 our group researches increasingly on organ protection and non-surgery-related risk profiles.
Main research interest is now on cohort studies in order to find valuable predictors, models and risk indicators for several, especially renal, organ protection and dysfunction. In this context, research about risk and prevention of acute kidney injury (AKI) in cardiac surgical patients remains the most important topic.
Ongoing projects include investigations on
Short-term changes (within 120 min) in serum creatinine (SCrea) levels after cardiac surgery and prediction on outcome (30-day mortality).
The involvement of known risk indicators on short- and long-term mortality (EuroSCORE)
Urinary neprilysin
Techniques, methods & infrastructure
Coordination with the Institute of Medical Statistics and the Clinical Institute of Infection Control and Hospital Epidemiology, Medical University of Vienna, with other European Centers in a European Workgroup of Cardiothoracic Intensive Care as important Human Resources. Technically/statistically we perform survival analyses which have been received considerable attention and can be found in many different fields of medicine.
Selected publications
Lassnigg A, Donner E, Grubhofer G, Presterl E, Druml W, Hiesmayr M. Lack of renoprotective effects of dopamine and furosemide during cardiac surgery. J Am Soc Nephrol. 2000 Jan;11(1):97-104.
Lassnigg A, Schmidlin D, Mouhieddine M, Bachmann L, Druml W, Bauer P, Hiesmayr M. Minimal changes of serum creatinine predict prognosis in patients after cardiothoracic surgery: A prospective cohort study J Am Soc Nephrol. 2004, 15:1597-605.
Lassnigg, A. et al., 2008. Impact of minimal increases in serum creatinine on outcome in patients after cardiothoracic surgery: Do we have to revise current definitions of acute renal failure?*. Critical Care Medicine, 36(4), pp.1129–1137. Available at: http://dx.doi.org/10.1097/CCM.0b013e318169181a.
Lassnigg, A. et al., 2013. Long-term absolute and relative survival after aortic valve replacement. European Journal of Anaesthesiology, 30(11), pp.695–703. Available at: http://dx.doi.org/10.1097/EJA.0b013e3283657829.
Bernardi, M.H. et al., 2016. Serum Creatinine Back-Estimation in Cardiac Surgery Patients: Misclassification of AKI Using Existing Formulae and a Data-Driven Model. Clinical Journal of the American Society of Nephrology, 11(3), pp.395–404. Available at: http://dx.doi.org/10.2215/CJN.03560315.