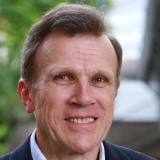 Keywords
Catecholamine Plasma Membrane Transport Proteins; Neurochemistry; Neuropharmacology; Parkinson Disease
Techniques, methods & infrastructure
HPLC with electrocehmical detecion for quantitative determination of noradrenaline, dopamine, 3,4-dihydroxyphenyl acetic acid, homovanillic acid, serotonin, 5-hydroxyindol acetic acid.
HPLC with fluorometric detection after precolumn derivatization for quantitative determination of aspartate, glutamate, glutamine, asparagine, glycine, serine, alanine, threonine, taurine, GABA.
Radioligand binding assays, transport and release (superfusion) assays on synaptosomes, synaptic vesicles, transfected cells.
Radiochemical assays for glutamic acid decarboxylase, choline acetyl transferase.
Selected publications
Pifl C, Rajput A, Reither H, Blesa J, Cavada C, Obeso JA, Rajput AH, Hornykiewicz O (2014) Is Parkinson's Disease a Vesicular Dopamine Storage Disorder? Evidence from a Study in Isolated Synaptic Vesicles of Human and Nonhuman Primate Striatum J Neurosci, 24: 8210-8218
Pifl C, Stephen J, Kish SJ, Hornykiewicz O (2012) Thalamic noradrenaline in Parkinson's disease: Deficits suggest role in motor and non-motor symptoms Movement Disorders, 27: 1618-1624
Peneder TM, Scholze P, Berger ML, Reither H, Heinze G, Bertl J, Bauer J, Richfield EK, Hornykiewicz O, Pifl C (2011) Chronic exposure to manganese decreases striatal dopamine turnover in human alpha-synuclein transgenic mice Neuroscience, 180: 280-292
Pifl C, Singer EA (1999) Ion dependence of carrier-mediated release in dopamine or norepinephrine transporter-transfected cells questions the hypothesis of faciliated exchange diffusion Mol Pharmacol, 56: 1047-1054
Sitte HH, Huck S, Reither H, Boehm S, Singer EA, Pifl C (1998) Carrier-mediated release, transport rates and charge transfer induced by amphetamine, tyramine and dopamine in mammalian cells transfected with the human dopamine transporter J Neurochem, 71: 1289-1297