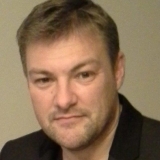 Keywords
Pulse; Quantum Theory; Ultrahigh field MRI
Research interests
Quantum Computing,; (Ultra-)high field MRI; Parallel Transmission (pTx) of RF pulses; Acceleration of pulse design algorithms; Numeric ways to simulate magnetic excitation and inversion profiles; GPU Computing; Parallel Programming; Realtime models in pTx pulse design.
Techniques, methods & infrastructure
Acceleration of Optimal Control based RF Pulse Design
CPU/GPU Architectures
Parallel Programming Design Patterns
Realtime Simulation Models
Quantum Computing Simulation
Selected publications
Meyer, B.M. et al. (2019) 'Prefrontal networks dynamically related to recovery from major depressive disorder: a longitudinal pharmacological fMRI study', Translational Psychiatry, 9(1). doi:10.1038/s41398-019-0395-8.
https://derstandard.at/2000098217705/Gehirn-zeigt-anwie-gut-Depression-behandelbar-ist
https://www.medica.de/cgi-bin/md_medica/lib/pub/tt.cgi/Bildgebung_verr%C3%A4t_wie_gut_eine_Depression_behandelbar_ist.html?oid=99464&lang=1&ticket=g_u_e_s_t
Moradi, S. et al. (2022) 'Clinical data classification with noisy intermediate scale quantum computers', Scientific Reports, 12(1). doi:10.1038/s41598-022-05971-9.