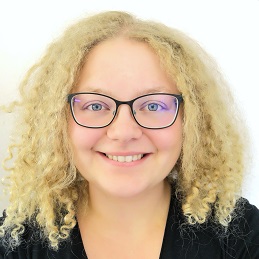 Keywords
Epithelioid Cells; Granuloma; Macrophages
Research interests
My research focuses on how macrophages form phenotypically and metabolically distinct granulomas via an 'epithelioid' differentiation stage. I am investigating differences between 'sterile' granulomas such as those seen in sarcoidosis and those induced by infection with the parasitic fluke Schistosoma mansoni. I am also interested in discovering granuloma-inducing pathways and means of inhibiting them through pharmaceutics.
Techniques, methods & infrastructure
In vivo and ex vivo work with transgenic mouse models including surgical procedures. Cell culture, activation assays, cell aggregation assays and visual analysis pipelines, multicolor flow cytometry, immunofluorescence.
Selected publications
Wilson, J.L., Mayr, H.K. & Weichhart, T., 2019. Metabolic Programming of Macrophages: Implications in the Pathogenesis of Granulomatous Disease. Frontiers in Immunology, 10. Available at: http://dx.doi.org/10.3389/fimmu.2019.02265.
Wilson, J.L. et al., 2020. Inverse Data-Driven Modeling and Multiomics Analysis Reveals Phgdh as a Metabolic Checkpoint of Macrophage Polarization and Proliferation. Cell Reports, 30(5), pp.1542,