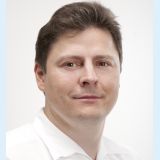 Keywords
Bone and Bones; Dentistry; Regenerative Medicine; Saliva
Research group(s)
Competence Center of Oral Biology
Head: Reinhard Gruber
Research Area: The Competence Center Oral Biology is involved in dental research and training. The work is done in an interdisciplinary team with national and international cooperation, integrating academia and industry.
Members:
Research interests
Based on the clinic research our research group focuses on regeneration of oral tissues. This includes the oral bone, the gingiva, the peridontal ligament and the dental pulp. Here we focus our research on molecular and cellular techniques and evaluate the mechanisms underlying regeneration and the response to biologicals, biomaterials and pharmaceuticals. New strategies are revealed with preclinical and clinical approaches to develop new therapeutic dental treatments.
Other interests: Supervision, mentoring and coaching
Techniques, methods & infrastructure
Cell culture (e.g.: fibroblasts from the gingiva and the periodontal ligament, dental pulp-derived cells, osteogenic cells, endothelial cells, and cell lines), spheroid cultures, tooth slice organ cultures, osteoblastogenesis assays, osteoclastogenesis assays, qPCR, ELISA, western blot, zymography, enzyme activity assays, immunohistochemistry, evaluation of the release kinetic of biomaterials.