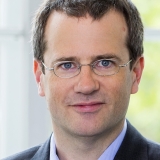 Keywords
History of Medicine
Research interests
I am a historian of medicine with a focus on the 20th century. My most important current project deals with the history of brain research by the German Kaiser Wilhelm Society (now Max Planck Society) on victims of Nazi persecution.
Selected publications
Czech, H., 2018. Hans Asperger, National Socialism, and 'race hygiene' in Nazi-era Vienna. Molecular Autism, 9(1). Available at: http://dx.doi.org/10.1186/s13229-018-0208-6.
Czech, H., Druml, C. & Weindling, P., 2018. Medical Ethics in the 70 Years after the Nuremberg Code, 1947 to the Present. Wiener klinische Wochenschrift, 130(S3), pp.159-253. Available at: http://dx.doi.org/10.1007/s00508-018-1343-y.
CZECH, H. 2017. Nazi Medical Crimes, Eugenics, and the Limits of the Racial State Paradigm. In: PENDAS, D. O., ROSEMAN, M. & WETZELL, R. F. (eds.) Beyond the Racial State. Rethinking Nazi Germany. Cambridge/New York: Cambridge University Press. pp. 213-238.
CZECH, H. 2017. Beyond Spiegelgrund and Berkatit: Human Experimentation and Coerced Research at the Vienna School of Medicine, 1939 to 1945. In: WEINDLING, P. (ed.) From Clinic to Concentration Camp. Reassessing Nazi Medical and Racial Research, 1933-1945. Abingdon/New York: Routledge. pp. 138-162.
Czech, H. & Brenner, E., 2019. Nazi victims on the dissection table — The Anatomical Institute in Innsbruck. Annals of Anatomy - Anatomischer Anzeiger, 226, pp.84–95. Available at: http://dx.doi.org/10.1016/j.aanat.2019.03.007.