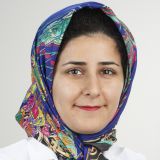 Keywords
Cell Biology; Cell Culture Techniques; Dentin; Regenerative Medicine
Research group(s)
Competence Center of Oral Biology
Head: Reinhard Gruber
Research Area: The Competence Center Oral Biology is involved in dental research and training. The work is done in an interdisciplinary team with national and international cooperation, integrating academia and industry.
Members:
Research interests
Within this research regenerative outcomes of tooth grafts is investigated in an in vitro setting. Our main concern is to study regulation of regenerative cellular and molecular events following applying of tooth grafts in augmentaion procedures. This research involves a proteomic and genomic profileing of the dentin, with main foucus on TGF-beta signaling pathway and bone regeneration.
Techniques, methods & infrastructure
Cell culture (e.g.: fibroblasts from the gingiva and the periodontal ligament, dental pulp-derived cells, osteogenic cells, endothelial cells, and cell lines), osteoblastogenesis assays, osteoclastogenesis assays, qPCR, ELISA, western blot, immunohistochemistry
Selected publications
Nasirzade, J. et al., 2020. Cleaning Teeth Reduces the Inflammatory Response of Macrophages to Acid Dentine Lysate. International Journal of Molecular Sciences, 21(23), p.9207. Available at: http://dx.doi.org/10.3390/ijms21239207.
Nasirzade, J. et al., 2021. Acid Dentin Lysate Failed to Modulate Bone Formation in Rat Calvaria Defects. Biology, 10(3), p.196. Available at: http://dx.doi.org/10.3390/biology10030196.
Nasirzade J, Kargarpour Z, Hasannia S, Strauss FJ, Gruber R. Platelet-rich fibrin elicits an anti-inflammatory response in macrophages in vitro. J Periodontol. 2020 Feb;91(2):244-252. doi: 10.1002/JPER.19-0216. Epub 2019 Sep 14. PMID: 31376159; PMCID: PMC7065136.
Di Summa, F. et al., 2020. TGFβ activity released from platelet-rich fibrin adsorbs to titanium surface and collagen membranes. Scientific Reports, 10(1). Available at: http://dx.doi.org/10.1038/s41598-020-67167-3.
Kargarpour Z, Nasirzade J, Panahipour L, Miron RJ and Gruber R (2021) Liquid PRF Reduces the Inflammatory Response and Osteoclastogenesis in Murine Macrophages. Front. Immunol. 12:636427. doi: 10.3389/fimmu.2021.636427