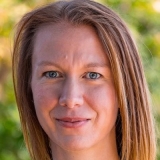 Keywords
Edema; Endothelial Cells; Intercellular Junctions; Permeability; Tight Junctions; Vascular Diseases
Research interests
Vascular barrier function is critical for the maintenance of blood flow and tissue homeostasis. In endothelial and epithelial cells the tight junctional complex safeguards this barrier. It comprises transmembrane components, such as claudins, occludin and junctional adhesion molecules (JAMs), as well as a dense plaque of cytosolic tight junction proteins. One of these adaptor molecules is cingulin, which links the tight junction complex to the actin cytoskeleton. For the first time, we have shown that cingulin is part of the endothelial tight junction complex. We have demonstrated that it regulates claudin-5 mRNA and protein levels and that it plays a role in regulating endothelial permeability. Therefore, the tight junction adaptor protein cingulin and its interaction domains with the cytoskeleton and exchange factors of RhoGTPases could be used to regulate barrier function in endothelial junctions. Consequently this could be a new treatment strategy against vascular leak syndromes.
Techniques, methods & infrastructure
Qualitative and quantitative methods in protein biochemistry and molecular biology, cell and tissue culture, transfection of cells, expression and purification of recombinant proteins, sub cellular fractionation and analysis of subcellular fractions, flow cytometry, histology and immuno-histochemistry, models for acute lung injury, live monitoring of vascular permeability in vitro (TEER, Transwell assays) and in vivo (vascular probes for IVIS) Due to our excellent location within the Anna-Spiegel-Forschungsgebäude, we have easy access to the wide spectrum offered by the core facilities.