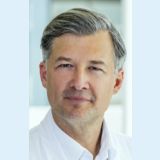 Keywords
Liver Diseases; Liver Failure; Liver Neoplasms; Liver Neoplasms, Experimental
Research interests
I´m a surgical oncologist with special training in hepatobiliary surgery to treat benign and malignant diseases of the liver, gallbladder and bile duct. This encompasses a wide spectrum of diseases such as cancer, cysts and lesions, gallstones, stricture and bile leaks. My main research interest is to assess the impact of neoadjuvant chemotherapy on patients with colorectal cancer liver metastases on liver function and clinical outcome after liver resection. A further research focus is safety of liver resection for HCC (Hepatocellular Carcinoma) in patients with portal hypertension defined as 90 days postoperative morbidity and mortality and to find new predictive markers for liver decompensation.
Techniques, methods & infrastructure
Prospective randomized trials are used to answer clinical relevant questions on liver regeneration and dysfunction in patients after LR and to evaluate the significance of neoadjuvant chemotherapy or portal hypertension on the post-operative course of the patient. A broad spectrum of biochemica and imaging techniques are used.
Selected publications
Physical recovery after laparoscopic vs. open liver resection - A prospective cohort study. Kampf S, Sponder M, Bergler-Klein J, Sandurkov C, Fitschek F, Bodingbauer M, Stremitzer S, Kaczirek K, Schwarz C. Int J Surg. 2019 Dec;72:224-229. doi: 10.1016/j.ijsu.2019.10.040. Epub 2019 Nov 15
The value of indocyanine green clearance assessment to predict postoperative liver dysfunction in patients undergoing liver resection. Schwarz C, Plass I, Fitschek F, Punzengruber A, Mittlböck M, Kampf S, Asenbaum U, Starlinger P, Stremitzer S, Bodingbauer M, Kaczirek K. Sci Rep. 2019 Jun 10;9(1):8421. doi: 10.1038/s41598-019-44815-x.
Quantifying changes in innate immune function following liver transplantation for chronic liver disease. Stutchfield BM, Bodingbauer MW, Adair A, Wakelin S, Schindl M, Forbes SJ, Wigmore SJ. HPB (Oxford). 2019 Oct;21(10):1322-1326. Epub 2019 Mar 6.
von Willebrand Factor Antigen Predicts Outcomes in Patients after Liver Resection of Hepatocellular Carcinoma. Schwarz C, Fitschek F, Mittlböck M, Saukel V, Bota S, Ferlitsch M, Ferlitsch A, Bodingbauer M, Kaczirek K. Gut Liver. 2020 Mar 15;14(2):218-224.
Liver resection for non-colorectal metastases. Schwarz C, Kaczirek K, Bodingbauer M. Eur Surg. 2018;50(3):113-116. Epub 2018 Apr 25.