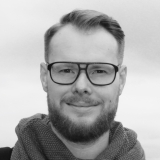 Keywords
Acute Kidney Injury; Creatinine; Cytokines; Extracorporeal Circulation; Inflammation; Mortality; Patient Outcome Assessment; Perioperative Care; Preoperative Period
Research interests
Organ protection, Inflammation and outcome in cardiac surgery patients
We are performing cohort studies to identify valuable predictors, models and risk indicators for several organs to facilitate possible protection and identify early dysfunctions. In this context, research about risk and prevention of acute kidney injury (AKI) in cardiac surgical patients remains the most important topic.
We are also performing prospective studies to identify the impact of inflammation due to extracorporal circulation on postoperative systemic inflammatory response syndrome and organ failure.
Techniques, methods & infrastructure
We perform survival analyses and risk factor identification in collaboration with the Centre for Medical Statistics, Informatics and Intelligent Systems and in cooperation with the Core Facility Flow Cytometry analysis of inflammation markers and cytokines.