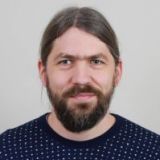 Keywords
Data Interpretation, Statistical; Databases, Genetic; Epidemiologic Studies; Genomics; Software
Research interests
My main research focus at the Medical University of Vienna evolves around several data-scientific and next generation sequencing (NGS) related topics. I have a strong background in Genomics and Epidemiology, especially in GWAS, EWAS and Mendelian Randomization studies. I am the principal contact for medical genetic analysis at the department. Togehter with clinical residents I performed several whole genome sequencing screens. In these studies we aimed at finding potential genetic causes of rare dermatolgical disorders, genes prediposing to melanoma or tracked the landscape of somatic mutation in a patient with recurring neoplasms. In this context we are also developing software to ease communication between data scienctists and medical doctors.
Through many collaboration at the Department Dermatolgy I could broaden my analytic toolset and research interests. In order to find new cell types in skin related cell communities or better understand the inner workings of known cell types, I started to analyze RNA sequencing data and single cell RNA sequencing data. Recently, we started a large scale shot gun sequencing initiative of skin microbiota to highlight interactions between the skin microbiome and phageome.
Techniques, methods & infrastructure
I was awarded a PhD in Biotechnology from the University of Life Science in Vienna in 2015. I recieved PostDoctoral training at the Department of Epidemiology and Biostatistic of the Imperial College London and worked for the 100.000 Geneomes Project before I started my current post at MedUni Wien.
In recent projects and collaborations I applied the following methods and techniques:
Selected publications
100,000 Genomes Project Pilot Investigators, 2021. 100,000 Genomes Pilot on Rare-Disease Diagnosis in Health Care - Preliminary Report. N Engl J Med. 2021 Nov 11;385(20):1868-1880, Available at: http://www.nejm.org/doi/full/10.1056/NEJMoa2035790
Wielscher, M. et al., 2021. DNA methylation signature of chronic low-grade inflammation and its role in cardio-respiratory diseases. Available at: http://dx.doi.org/10.21203/rs.3.rs-688986/v1.
Wielscher, M. et al., 2021. Genetic correlation and causal relationships between cardio-metabolic traits and lung function impairment. Genome Medicine, 13(1). Available at: http://dx.doi.org/10.1186/s13073-021-00914-x.
Wielscher, M. et al., 2015. Diagnostic Performance of Plasma DNA Methylation Profiles in Lung Cancer, Pulmonary Fibrosis and COPD. EBioMedicine, 2(8), pp.929–936. Available at: http://dx.doi.org/10.1016/j.ebiom.2015.06.025.
Wielscher, M. et al., 2013. Cytosine 5-Hydroxymethylation of the LZTS1 Gene Is Reduced in Breast Cancer. Translational Oncology, 6(6), pp.715–IN27. Available at: http://dx.doi.org/10.1593/tlo.13523.